Andleeb Abbas among three ex-PTI MPAs join IPP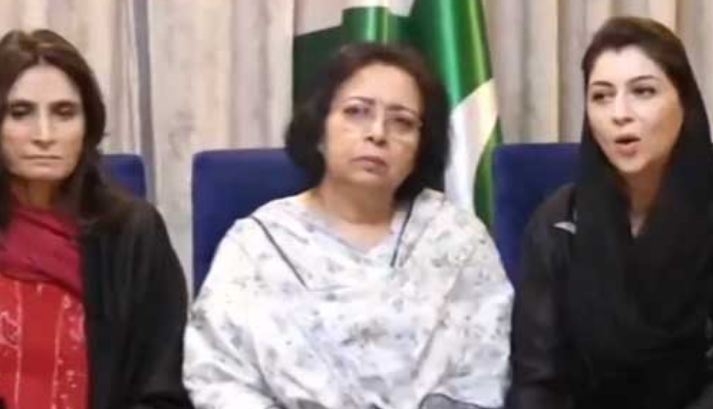 LAHORE, Oct 24 (DNA): Senior politician Andleeb Abbas among three former
MPAs announced on Tuesday the decision to join the Istehkam-e-Pakistan
Party (IPP).
Addressing a presser flanked by Firdous Ashiq Awan and other IPP
leaders, Andleeb Abbas said, "We want to move forward by forgetting the
past. Right now, the country is facing severe hardships."
On the occasion, Firdous said, "Those who are joining the IPP are
welcomed. The IPP family will continue to increase."
Earlier, former MPAs Andleeb Abbas, Sadia Sohail, and Sumaira Ahmed
called on IPP patron-in-chief Jahangir Khan Tareen in Lahore.
The former MPAs announced the decision to quit the Pakistan
Tehreek-e-Insaf (PTI). PML-N leaders from Balochistan joined the IPP on
Tuesday.
PML-N Balochistan vice president Jaleel Ahmed Khan Musakhel called on
IPP President Abdul Aleem Khan in Lahore. On this occasion, Musakhel and
his confidants decided to join the IPP.
Expressing his thoughts on the occasion, Aleem Khan said, "We want to
see more progress in the small provinces. Apart from Punjab, the key
political personalities from the other provinces are also joining the
IPP."
"The masses are upset by the traditional politics practiced by the
Pakistan Muslim League-Nawaz (PML-N), Pakistan Peoples Party (PPP), and
Pakistan Tehreek-e-Insaf (PTI)," Aleem Khan added.
Few days back, Pashtun Social Community (PSC) Punjab President Muhammad
Sher Khan decided on Tuesday to join the Istehkam-e-Pakistan Party
(IPP).
The development came after Sher Khan held a meeting with IPP General
Secretary Mian Khalid Mehmood. DNA