Ali Muhammad expresses Govt's commitment to make Pakistan strong country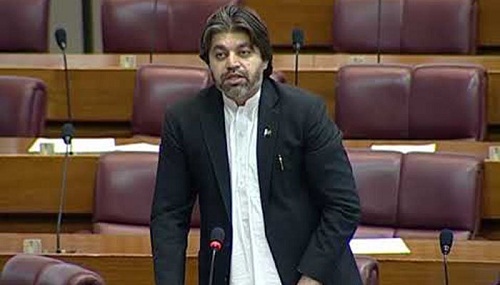 Islamabad : Minister of State for Parliamentary Affairs Ali Muhammad Khan has expressed the government's commitment to make Pakistan a strong country.
Participating in the budget debate in the National Assembly on Thursday, he said the economic indicators are improving with agriculture, industries and services sectors witnessing growth.
The Minister of State said Ehsaas program is aimed at realizing the vision of transforming Pakistan into a welfare state. He said the health card initiative is helping the underprivileged segments of the society to get free of cost medical treatment.
Ali Muhammad Khan said the present government has also started construction work on major dams such as Diamer Basha, Dasu and Mohmand which will help irrigate our land.
The Minister of State said Prime Minister Imran Khan has set an example of across the board accountability under which those belonging to the ruling party are also facing cases. He said both the government and the opposition parties should work together to establish an Islamic economic system. He said we have to free the country of interest based system in order to take the country forward.
Marriyum Aurangzeb, in her budget speech, said the government has failed to fulfill the promises made for construction of five million houses and provision of ten million jobs to the youth.