AIOU, USPU sign Letter of Intent to enhance academic relationship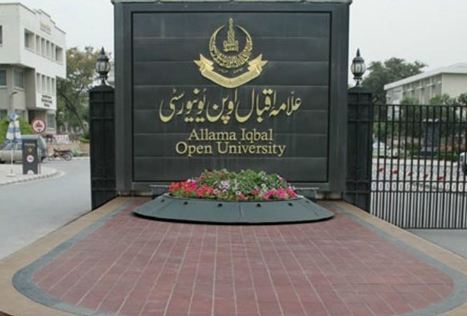 ISLAMABAD, APR 17 (DNA) — Allama Iqbal Open University (AIOU) and Ural State Pedagogical University (USPU), Russia signed a Letter of Intent (LoI) to develop and enhance the academic relationship between the two universities.
Rector UPSU Dr Svetlana Aligarievna Miniuriva and Vice-Chancellor AIOU Prof. Dr Nasir Mahmood signed the document. According to the 'Letter of Intent', the two universities will collaborate in offering joint programs, faculty and student exchange and research.
The visiting delegation expressed the desire to establish a Russian language centre at AIOU in which initially Russian teachers will teach the students and later on the mode of teaching will be converted into online teaching.
Prof. Dr Nasir Mahmood, Vice-Chancellor, AIOU while speaking on the occasion said that AIOU has already a department of French and the university is going to launch the Chinese Language Center at the main campus as well as Regional Campus Multan.
He welcomed the proposal of the Russian delegation for the establishment of the Russian Language Centre at AIOU and assured them of their full support in this connection.
Dr Nasir said that he personally likes the good relationship of Pakistan with his neighbour countries, the establishment of the Russian Language Center at AIOU will strengthen the relationship between the two countries, he added.
It is pertinent to mention here that this ceremony was held at Allama Iqbal Open University during the visit of a 5-member Russian delegation.  The Russian delegation included Dr Roman Porozov, Prof. Dr Asma Naveed, Chairman of the Pakistan-Russia Business Council, and Mohsin Sheikh.
Director of International Collaboration and Exchange Office Dr Zahid Majeed gave a detailed briefing on the profile of the university.  The Russian delegation visited the radio, and TV studios in the Institute of Educational Technology, the directorate of information and communication technology, the library and the printing and press unit. — DNA