Afghanistan receives military equipment from China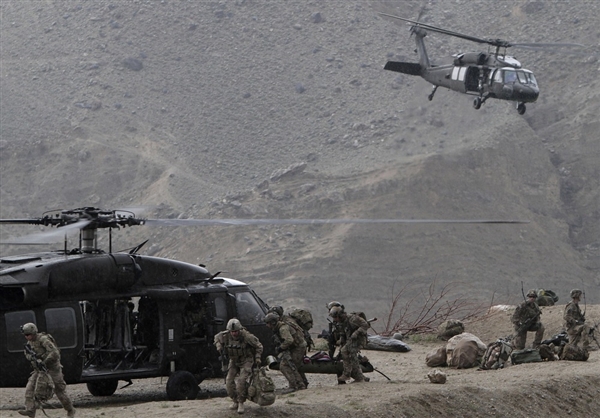 KABUL, July 03 (DNA): Afghanistan received military equipment from China on Sunday months after Beijing announced expanded military aid to the Afghan National Defense and Security Forces (ANDSF).
The Office of the National Security Adviser said the military aid by China was received by National Security Adviser Mohammad Hanif Atmar.
A cargo plane loaded with the military aid including transport vehicles and other military equipment landed in Kabul's Military Airport today.
China's Ambassador to Afghanistan Yao Jing was also present during the hand over of the military aid to Afghanistan.
This comes as China;s Chief of Army earlier pledged over $70 million to help support and equip the Afghan security forces.
During his visit to Afghanistan earlier in March, Chief of China's People's Liberation Army Mr. Fang Fenghui, announced the fresh military aid, saying the latest aid will follow besides Beijing's ongoing cooperation in development and economic sector.
Gen. Fenghui also added that China will call a regional summit to implement the proposal by President Ghani during Shanghai conference for fight against terrorism.
Reiterating China's commitment to fight terrorism in the region, Gen. Fenghui said Afghanistan is located in a strategic location and acts as an important economic belt, which is continuously threatened by the terror groups. DNA