Afghan Turmoil led to the first ever trilateral counter-terrorism talks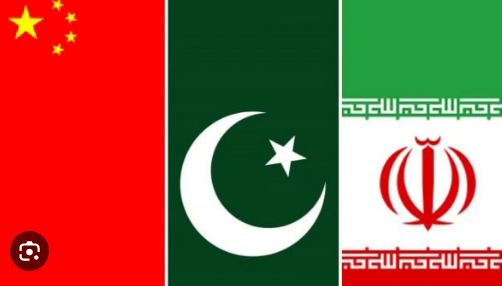 China and Iran didn't have any potential as yet of transforming into an alliance, instead, the increased activities of terrorist groups inside Afghanistan made the neighbouring states realized of the common threat
Mahnoor Ansar / DNA
Islamabad: "The first ever trilateral talks on counter-terrorism between Pakistan, China and Iran is the result of an overall deteriorating security situation in the region", said Mr. Fraz Naqvi, a leading expert on the Middle Eastern and West Asian affairs. He expressed his views in a roundtable discussion organized by Institute of Regional Studies, Islamabad.
While hailing the development as a positive step, Mr. Naqvi argued that such dialogues on counter-terrorism between the three countries could not be labelled as the extension of SCO platform. Although SCO also operated a wing on counter-terrorism but it was largely non-operational due to the prevailing differences between the member states on the definition of terrorism, he further added. Mr. Naqvi clarified that this trilateral meeting between Pakistan, China and Iran didn't have any potential as yet of transforming into an alliance, instead, the increased activities of terrorist groups inside Afghanistan made the neighbouring states realized of the common threat.
While touching upon the geopolitical angle, Dr. Naveed Qaisar of Quaid-i-Azam University said that the rivalry between the US and China had been dominating the global politics. The receding role of the US from the Middle East allowed China to fill the void and since, China was a rising power, it was natural for regional states to align with it, he argued.
Lastly, scholars, practitioners and academicians agreed that such a cooperation on counter-terrorism was beneficial for Pakistan and it could help Pakistan to assume a greater role in the region to counter the Indian attempts of isolating Pakistan.