Afghan Taliban allege 'dozens of Pakistanis' involved in recent attacks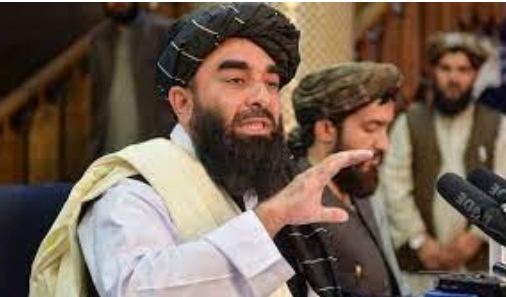 Kabul, AUG 9: Taliban authorities alleged on Wednesday that dozens of Islamic State group militants from Pakistan have been killed or captured in Afghanistan in the past year.
The neighbouring country's response comes just a few days after Chief of Army Staff Gen Asim Munir highlighted the "involvement of Afghan nationals" in terrorist incidents within Pakistan, noting its adverse impact on regional peace and stability.
Prior to the COAS's comments, the Foreign Office had also issued a statement confirming the role of Afghan terrorists in the recent attack on Zhob cantonment that occurred last month.
Tensions between the neighbours have mounted recently over an uptick in suicide attacks in Pakistan, with Islamabad claiming militants are frequently helped by Afghans.
Following the army chief and the FO's comments, Afghan government spokesman Zabihullah Mujahid claimed in an AFP interview on Wednesday that in the past year, 18 people "eliminated by our forces in Afghanistan" were Pakistani citizens.
"They were Daeshis (members of IS) and they were involved in various bombings and attacks," he said, adding that dozens of others were being held in Afghan prisons.
He was expanding on a statement issued late Tuesday that said Taliban authorities should not be blamed for "the security failure of any country in the region".
"Instead of blaming Pakistan, the government of Afghanistan has strengthened its security measures," it said.
It is the first time the Taliban authorities have publicly accused Pakistani nationals for attacks in Afghanistan.
Islamabad says militants carrying out attacks in Pakistan are operating from sanctuaries in Afghanistan and being aided by Afghan citizens.
This is despite the Taliban authorities consistently pledging not to let Afghan territory be used by foreign militants to stage attacks abroad — a key point of the deal they struck with the US for leaving Afghanistan.
Last week, Afghan state media broadcast a speech by the defence minister warning security units that fighting outside Afghanistan was not religiously sanctioned "jihad" but rather war, which had been forbidden by Supreme Leader Hibatullah Akhundzada.