Taliban kill 11 security personnel in Helmand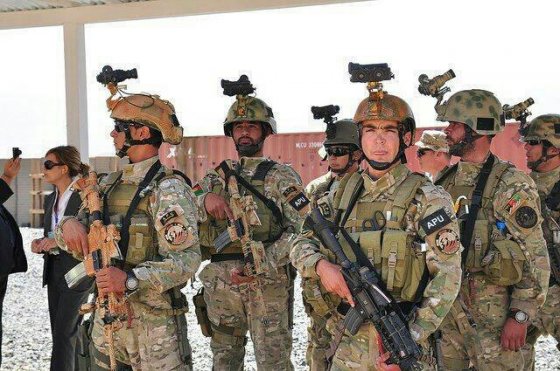 KANDAHAR: Afghan officials say that at least 11 members of the security forces have been killed in a Taliban assault on government buildings in an unstable district in southern Helmand province.
The officials said on Thursday that four soldiers and seven police officers were killed when the insurgents overran Musa Qala ─ which has shifted between government and Taliban control for years.
Saqi Jan, police logistics expert in the district, said four soldiers and four police were killed in the attack, which began late Wednesday night.
Earlier the spokesman for the provincial governor, Omar Zawaq, said three policemen had been killed.
Jan says that police have regained control of the area around the district police headquarters after several hours of fighting.
The Afghan Taliban's annual "spring offensive" began in April 2015, with the militant outfit vowing nationwide attacks in what is expected to be the bloodiest fighting season in a decade as Nato forces pull back from the frontlines.
This year's offensive marks the first fighting season in which Afghan forces will battle the insurgents without the full support of US-led foreign combat troops.
"The Islamic Emirate is going to launch the spring operations under the inspirational name of 'Azm' (Determination) at 5 am on 24th April 2015," the Taliban said in a statement in April.
"The main targets of these operations… will be the foreign occupiers, especially their permanent military bases… officials of the stooge regime, their military constellations, especially their intelligence, interior ministry and defence ministry officials."