Afghan embassy suspends operations in India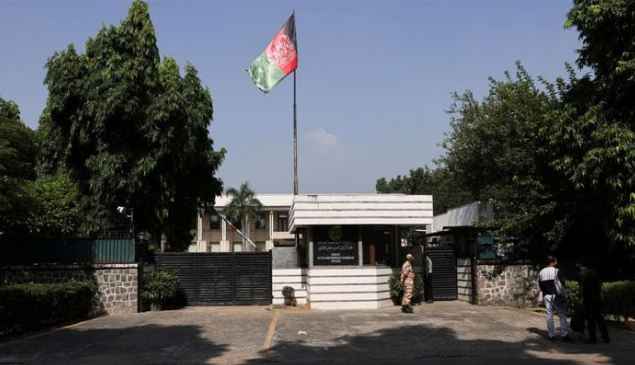 New Delhi: More than two years after the Taliban took control of Kabul following the fall of the Western-backed government, the Afghan embassy in India officially shut down on Sunday.
Most foreign nations, including India, do not recognise Afghanistan's Taliban-led government as the country's ruler, leaving many Afghan embassies and consulates across the world in limbo.
Diplomats appointed by the former government refused to cede control of embassy buildings and property to Taliban representatives.
"It is with profound sadness, regret, and disappointment that the Embassy of Afghanistan in New Delhi announces this decision to cease its operations," said an embassy statement posted on the social media platform X.
India will take control of the embassy in a caretaker capacity, it said.
The unsigned statement claimed that maintaining operations had become "increasingly challenging" due to staff and resource reductions, including a "lack of timely and sufficient support from visa renewal for diplomats".
The closure decision came as a result of rumours that the ambassador and other senior officials had just left India due to squabbling among those who remained in New Delhi.
The embassy, however, asserted in its statement that it "categorically refutes any baseless claims regarding internal strife" among its employees and denied any diplomats were "using the crisis to seek asylum in a third country".
In August 2021, New Delhi evacuated its entire mission from Kabul due to Taliban attacks but returned a small team last year to reopen its embassy.
Most foreign nations withdrew diplomatic staff during this time and have not returned, but a few embassies, including Pakistan, China, and Russia, have ambassadors in Kabul.
Thousands stranded in India
The Kabul power change left tens of thousands of Afghan students, businessmen, and medical tourists worldwide stranded.
Most chose not to return, including Afghan army cadet officers fearing persecution. Some have returned, with Taliban authorities promoting their faith in their leadership.
The Taliban authorities have full control of around a dozen Afghan embassies abroad — including in Pakistan, China, Turkey and Iran.
Others operate on a hybrid system, with the ambassador gone but embassy staff still carrying out routine consular work such as issuing visas and other documents, reported.
In January last year, Italian police were called to Afghanistan's Rome embassy after scuffles broke out when a junior diplomat claimed he had been appointed by the Taliban's leaders to take over from an ambassador loyal to the former government.
Most senior Afghan foreign ministry officials are currently in Moscow attending a Russia-brokered conference on the country and were not available to comment on the closure of the embassy in New Delhi.
There was no immediate response from India.