Afghan acting PM receives Pakistani envoy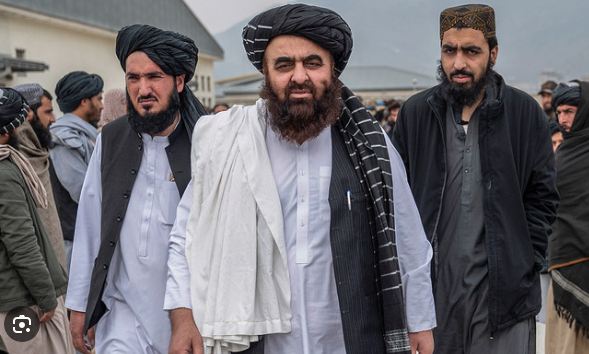 KABUL, MAY 28 (DNA) — Acting Afghan Prime Minister, Mawlavi Abdul Kabir, in a meeting with Pakistan Chargé d' affairs, said that Afghanistan wants good ties with all its neighbors and regions.
The Pakistan Chargé d' affaires Obaidul Rehman Nizamani, in this meeting with Acting Prime Minister, Mawlavi Kabir, said that the ground opportunities have been laid for the development of trade exchanges between the two sides adding that its country will not hesitate to cooperate in this sector, a statement said released by presidential palace.
Pakistan's officials have always voiced their positive view on the interaction with the Islamic Emirate, the release of the frozen assets of Afghans and the increase of humanitarian aid for the people of Afghanistan, Pakistani Chargé d' affaires said.
For his part, Acting Prime Minister Kabir reminded saying that Afghanistan seeks good ties based on mutual respect with all its neighbors. He thanked Pakistan for hosting lately a ministerial meeting on Afghanistan and cooperating with Afghan immigrants, and said that both sides need to expand their ties in regional transit and some other economic sectors, the statement added.
Meanwhile, Mawlavi Kabir asked Pakistan to resume issuing visas to Afghans, addressing the problems of Afghan refugees in that country, and providing better facilities for commuting in Torkham and Spin Boldak borders. For his part, the Pakistani Chargé d' affaires, assured to address the visas and other challenges facing Afghan travelers and refugees in his country. — DNA