Aerial firing on New Year's Eve in Karachi injures 37, including 2 toddlers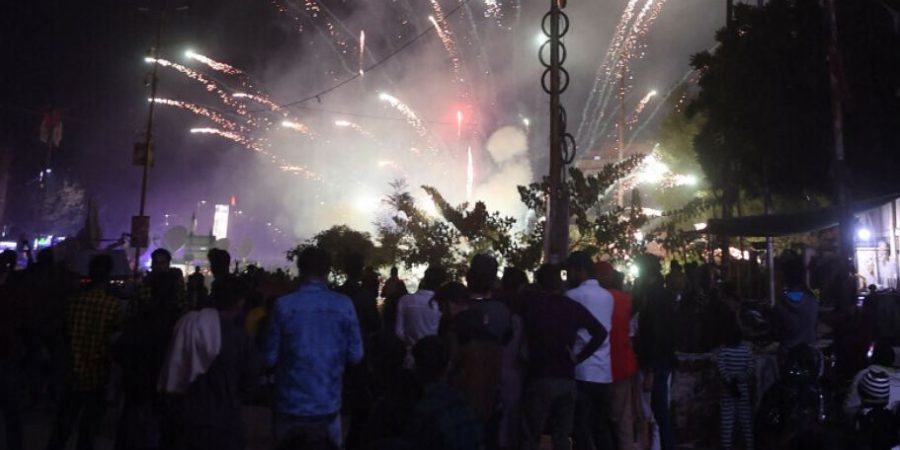 Karachi: At least 37 people were injured in aerial firing on New Year's Eve in Karachi, police and hospital officials said on Sunday.
The injured include four women and two infants. Karachi police also arrested 19 suspects in connection with the firing.
"New year's [eve] aerial firing [injury] incidents reported at medicolegal centres of Jinnah Postgraduate Medical Centre (JPMC), Abbasi Shaheed Hospital (ASH) and Civil Hospital Karachi (CHK) are 36, including four females, their ages between 1.5 and 61 years."
The breakdown of the victims is:
Eighteen injured men were brought to JPMC, their ages ranging from 12-61, with minor injuries after which they were discharged.
Eight, including a woman, were admitted to CHK with their ages between 1.5-28 years.
Ten people, including three women, were brought to ASH with their ages between 1.5-45 years.
Syed later said that a 46-year-old rickshaw driver was also presented at the JPMC with a bullet injury in his left thigh, making the total number of injured 37.
The police surgeon clarified that all the injured people were "stable as they received minor injuries".
She also said that she was collecting data from other major cities and "so far, no casualties have been reported in other districts of Sindh province, barring Hyderabad and Larkana whose data has yet to be collected".
Suspects arrested
It was not immediately clear how many people were arrested, with police officials giving differing figures.
"A total of 20 suspects were arrested across the city and cases were registered against them," Karachi police spokesperson Adil Rasheed told Dawn.com.
Giving a breakdown of the arrests for aerial firing last night, South Zone Deputy Inspector General Irfan Baloch said that it the police have arrested a total of 17 suspects with City District Police arresting 11 of them.
City Senior Superintendent of Police Shabbir Ahmed Sethar told Dawn.com that out of the 11 arrested, two were policemen.
Two out of the 17 were arrested by Arambagh police station officials while another two by Saddar police station, the statement added.
It further said that two were caught by the Ittehad Town police for the same crime.
Separately, a statement issued by the police said that Docks police station's station house officer conducted a raid along with his team after a video, showing aerial firing at Mehboob Hotel, went viral.
They were arrested along with their weapons and handed over to the investigation department for further questioning, raising the tally to 19.
The Sindh government had imposed a ban on "carrying/display of arms, aerial firing, firecrackers" under section 144 of the Criminal Code of Procedure while the initially imposed ban on pillion riding of motorcycles/scooters was revoked later.