NAB was formed by military dictator to suppress political figures, says Abbasi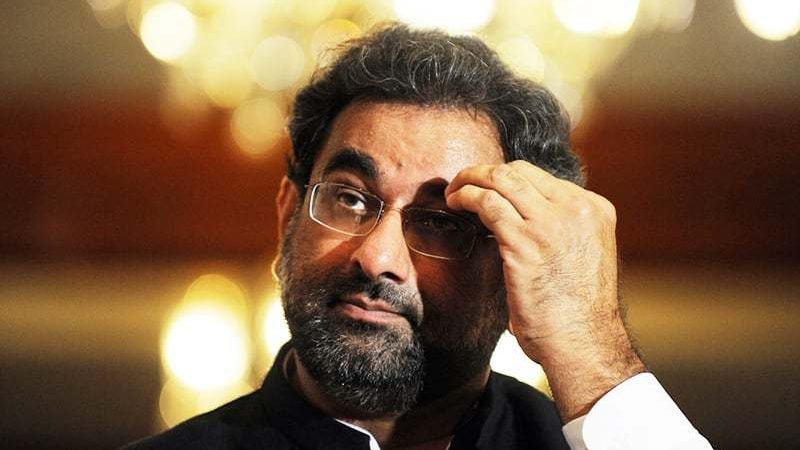 DEC 25, (DNA) – Federal Minister on Petroleum and Pakistan Muslim League-Nawaz (PML-N) leader Shahid Khaqan Abbasi said that the plea bargain clause is a basic flaw in the National Accountability Bureau (NAB) law — which needs amendment.
He said that there is a consensus among all political parties that the system of NAB should be changed.
Abbasi was of the view that there are a lot of flaws in the NAB law but the government cannot amend it unilaterally. He invited Pakistan People's Party (PPP) for a joint sitting and come up with shared agenda on NAB's laws.
He added that it is the only way to amend the laws due to the proportion of strength of both parties in the houses of parliament.
The petroleum minister said that if the ruling parts takes an initiative to amend the laws, the party would be blamed for twisting NAB laws into its favour.
Recently, NAB has approved the appeal of provincial secretary of Balochistan's treasury department Mushtaq Ahmed Raesani and Sohail Majeed, alleged front man of former Balochistan Finance Minister Khalid Langove.
Commenting on PPP's decision to end reconciliation with PML-N, he said that both the government and the opposition should play their respective roles. We never asked PPP not to act as opposition because we are not afraid of opposition.
Earlier, PML-N stalwart and Interior Minister Chaudhry Nisar had also expressed same views on NAB. He displayed strong opposition to the practice of plea bargains and termed it tantamount to providing a safe passage to thieves.
He also expressed his desire to amend NAB laws and supported the idea that NAB should be completely autonomous that NAB's chief should be appointed by the country's top court.=DNA
=================