A Belgian Musician Stan Pollet to Perform Recitals of French songs in Islamabad and Lahore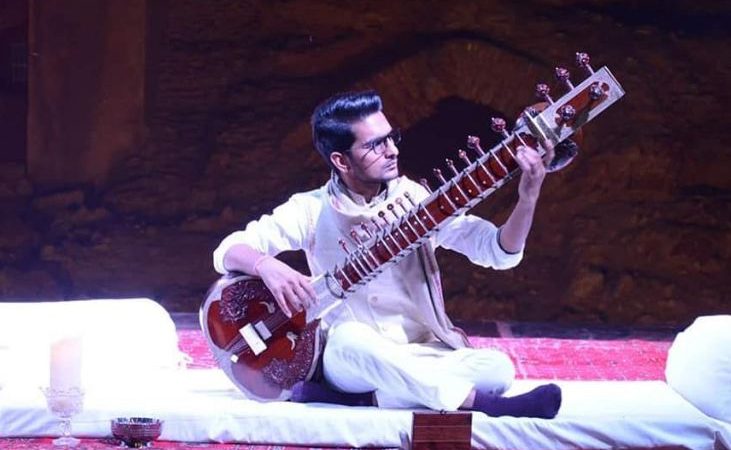 DNA
Islamabad, NOV 20: The Embassy of Belgium is thrilled to announce two enchanting musical evenings featuring the acclaimed Belgian artist, Stan Pollet, as part of the Belgian Week 2023 celebrations in Pakistan.
Stan Pollet is a talented Belgian musician and singer known for his skillful renditions of French variety classics. His live performances offer an invitation to escape, reminisce, and celebrate through each note. Stan Pollet doesn't just sing, he connects with his audience, creating a unique sense of camaraderie that makes every small concert a memorable experience. Get to know the artist who brings warmth to your heart and leaves a lasting impact on the music scene through his passion, captivating voice, and charming stage presence.
Stan Pollet's concerts will captivate audiences in Islamabad and Lahore, offering unique opportunities to experience the beauty of Belgian music and culture with a Pakistani touch. Indeed, Stan Pollet will be accompanied by two renowned local musicians, Wajih Nizami (sitar) and Irfan Khan (tabla) creating magical fusion of western and eastern music.
Event Details:
Lahore Concert:
Date: 22 November 2023
Time: 18h00
Venue: Alhamra Concert Hall, Lahore (in partnership with the Alliance Française de Lahore)
The Embassy of Belgium welcomes all music lovers, Belgians residing in Pakistan as well as Pakistani friends to join it for these memorable evenings. Stan Pollet's performances will not only showcase the talent of a Belgian artist but also deepen the cultural connections between Belgium and Pakistan.
The Belgian Week 2023 in Pakistan is a celebration of 75 years old friendly relations between the two countries, and these concerts are just one of the many ways to foster cultural exchange and mutual understanding.