Trump hails Israel as ´beacon of hope´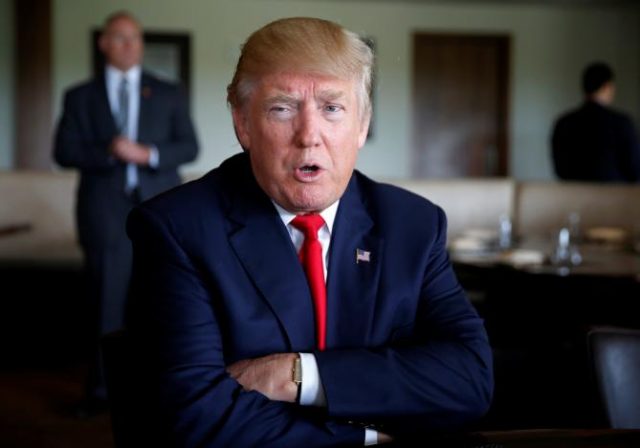 Jerusalem, (DNA) :US president-elect Donald Trump hailed Israel as a "beacon of hope to countless people" on Friday in his first public message to the country since his upset victory.
"Israel and America share so many of the same values, such as freedom of speech, freedom of worship and the importance of creating opportunities for all citizens to pursue their dreams," Trump said in the message published by the Israel Hayom newspaper.
"Israel is the one true democracy and defender of human rights in the Middle East and a beacon of hope to countless people."
He added that he hoped his administration would play a "significant role in helping the parties to achieve a just, lasting peace," saying that any deal would have to be directly negotiated between the two sides.
France is currently pushing for an international conference to discuss peace in the Middle East, but Israel says any talks should be bilateral ones between the two sides.
The Palestinians have called for international involvement, accusing Israel of reneging on past agreements.
Israeli Prime Minister Benjamin Netanyahu was among the first leaders Trump spoke to after his election victory. Israeli right-wingers have hailed Trump´s win as an opportunity to consolidate control over the occupied West Bank.
Meir Turjeman, chairman of the Jerusalem municipality planning committee, told public radio that it provided a green light to revive suspended permits for Israeli settlement expansion in annexed Arab east Jerusalem.
He said the municipality intended to authorise thousands of housing units that had been frozen. Education Minister Naftali Bennett, who heads the hardline Jewish Home party, said on Wednesday that the US election result meant the idea of a Palestinian state was over.=DNA
============