PTI snubs govt's commission to probe 'News Leaks'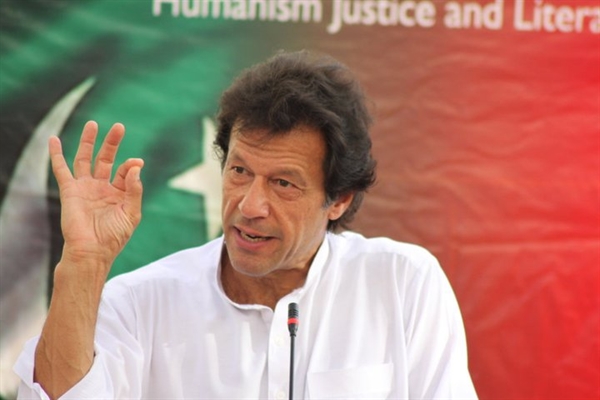 ISLAMABAD, NOV 08, (DNA):  Chairman Pakistan Tehreek-i-Insaf (PTI) Imran Khan on Tuesday rejected a commission of inquiry into the 'News Leaks' set up by the government, saying the Sharif family could impose its influence into the probe.
The decision taken after a party meeting in the capital termed the planted news a security risk for Pakistan at a time when forces were tackling Indian aggression at the border.
Imran Khan, during the meeting, took the view that Justice Amir Raza, the head of the commission, had strong and close terms with the Sharif's which could raise questions over  the legitimacy of his verdict at the end.
Seeking an alternative body for the 'News Leaks' probe, Chairman PTI said his party was dubious that a Justice Raza led commission could conduct a free and fair probe into the contentious scandal.
Khan demanded that a commission under the supervision of senior judges of the Supreme Court of Pakistan must, instead, be formed to look into the matter at the earliest.
Chairman PTI also urged that a time frame must be set for the commission to complete its investigation in a bid to quickly identify the culprits challenging Pakistan's security in sensitive times.
Imran Khan recalled Interior Minister Chaudhary Nisar saying he knew from where and how the news was leaked during an important press conference after the publication of the controversial article and quizzed Nisar that is he had the evidence, creating the commission was pointless.
The government on Monday had constituted a four-member commission headed by Former Lahore High Court Judge Amir Raza with a representative of the Inter Services Intelligence (ISI), the Intelligence Bureau (IB) and the Military Intelligence (MI).=DNA
===================