Supreme Court asks PTI, govt for ToRs to form Panamagate commission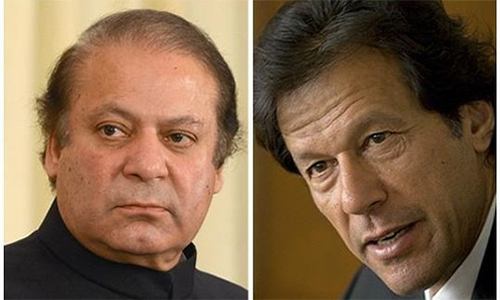 The Supreme Court on Tuesday asked both the Pakistan Muslim League and Pakistan Tehreek-i-Insaf to submit their Terms of Reference (ToRs) on the formation of a commission to probe the Panama Papers leaks.
The top court made this decision before adjourning the hearing of the Panamagate case that calls to investigate the prime minister and his close family members over alleged investments in offshore companies.
According to PTI counsel, the court said that in the event that both parties do not form a consensus on ToRs, the court itself will decide the terms.
"The commission will report to the Supreme Court," the court said, adjourning the hearing to November 3. It said that the commission will hold powers equal to the Supreme Court.
The Chief Justice of Pakistan Anwar Zaheer Jamali asked both parties to "show restraint".
"We have to save the country from unrest and crises," Justice Jamali said, adding that the Panama Papers issue has affected the entire country.
Justice Asif Saeed Khosa added that the apex court is the supreme forum to resolve conflicts.
A five-judge apex court bench comprising Chief Justice Anwar Zaheer Jamali, Justice Asif Saeed Khosa, Justice Amir Hani Muslim, Justice Sheikh Azmat Saeed and Justice Ijazul Hassan heard the case just a day ahead of Islamabad's anticipated lockdown by the Pakistan Tehreek-i-Insaf (PTI).
The apex court had earlier directed both the government and PTI to submit their comments after consulting with their respective leaderships on the formation of a commission and suspended the hearing for two hours. It had said the court will decide who will chair the commission and who its members will be.
Petitions in relation to the leaks were first moved by Advocate Tariq Asad, Jamaat-i-Islami (JI) chief Sirajul Haq, PTI chief Imran Khan and Awami Muslim League (AML) head Sheikh Rashid Ahmed asking for the appointment of a judicial commission to investigate the investment made by Prime Minister Nawaz Sharif and members of his family in an offshore investment company called Mossack Fonseca.