44 killed, several wounded as gunmen open fire on Karachi bus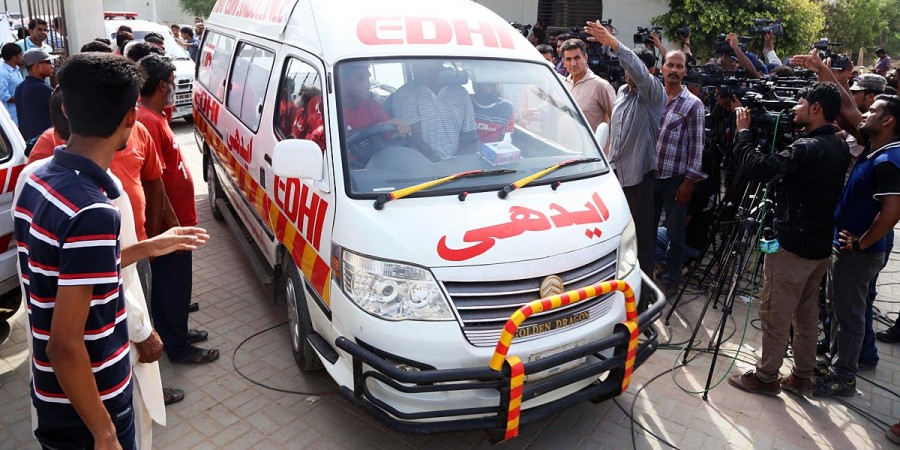 KARACHI: At least 44 persons were killed and 25 others, including women, wounded when armed men opened fire on a bus near Safoora Chowk area in Karachi.An eye-witness said around eight men riding three to four motorcycles opened indiscriminate fire on a bus, wounding several passengers.The attackers managed to escape from the scene after the incident.Security and rescue teams reached the spot. Fear and panic gripped the area after the attack.
Rescue personnel shifted the victims to nearby hospitals where an emergency has been imposed. Five of the wounded succumbed to their wounds while en route to the hospital, according to rescue sources.
The condition of several wounded was reported as critical and the death-toll is expected to increase.
Police and Rangers personnel cordoned off the area as a probe into the incident went underway.