4,000 parents in northern Balochistan refuse polio vaccination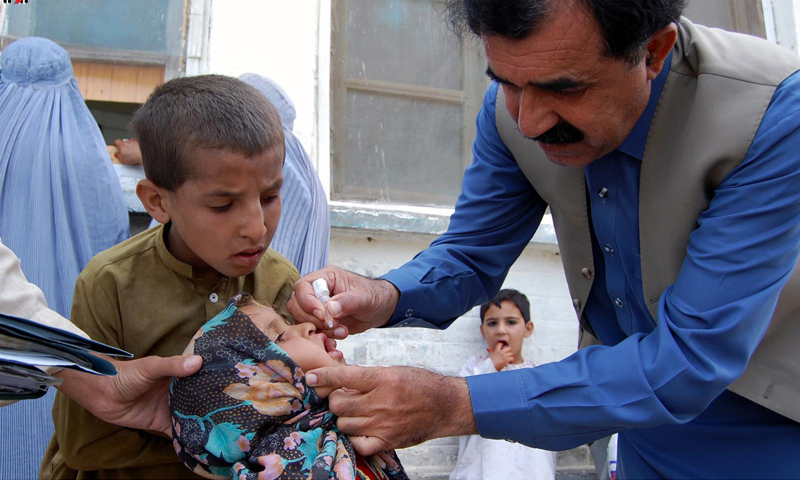 QUETTA: More than 4,000 parents have refused to administer polio drops to their children in the Quetta block that comprises of the Quetta, Pishin and Killa Abdullah districts of northern Balochistan, Coordinator Balochistan Emergency Cell Dr Syed Saifur Rehman told. This year, at least four polio cases were reported from Balochistan, three of which came from the Quetta block. Officials termed parents' refusal to administer polio drops as the underlying cause behind the aforementioned cases.
Lately, polio volunteers have faced difficulties in administering the vaccine to children in various parts of the Quetta block as a number of parents have been resisting the campaign.
Most refusals have been reported from the outskirts of Quetta. These areas include Pashtoonabad, Kharotabad, Nawan Killi and others that mostly house Afghan refugees.
"We have traced out the refusal cases and are trying to convince the parents," Dr Rehman said.
The Balochistan government has formed refusal coverage committees to cajole the parents into allowing polio vaccines to be administered to children below the age of five years. The deputy commissioner will head the committees and religious scholars will be appointed as members of the committees to persuade parents to not resist polio vaccination for their children.
Also read: Balochistan govt to make refusal against polio vaccine 'a crime'
According to officials, more than 50 per cent of polio cases are occurring because of parents' refusals in the province. Meanwhile, lack of commitment, negligence on part of concerned quarters and attacks targeting polio workers are among reasons that have contributed to the re-emergence of polio in Balochistan.