3 terrorists killed in Khyber, South Waziristan operations: ISPR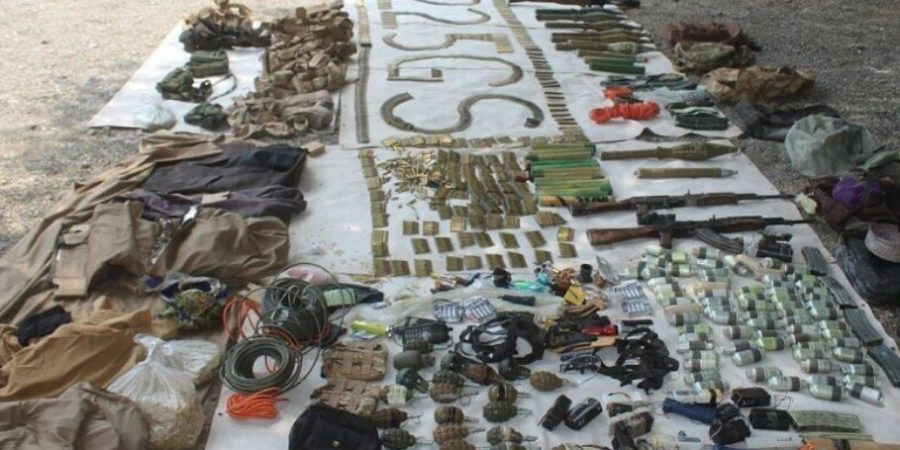 Three terrorists were killed by security forces in separate operations in Khyber Pakhtunkhwa's Khyber and South Waziristan districts, the military's media affairs wing said on Saturday.
According to a statement issued by the Inter-Services Public Relations (ISPR), an exchange of fire occurred between security personnel and terrorists in the Bagh area of Khyber district on July 27. During the operation, one terrorist was killed, and ammunition was recovered from his possession.
In another encounter a day later in Gomal Zam area of South Waziristan district, security forces gunned down two terrorists, the ISPR said.
The ISPR highlighted that the slain terrorists had been actively involved in perpetrating terror activities against security forces and were also responsible for the ruthless killings of innocent civilians.
At present, "the area is undergoing sanitisation operations" to ensure the elimination of any other terrorists in hiding, according to the ISPR's statement.
Notably, local residents in the area lauded the operation and expressed their unwavering support to completely eradicate the menace of terrorism, the statement added.
Earlier this month, as many as 12 soldiers of the Pakistan Army embraced martyrdom in separate military operations in the Zhob and Sui areas of Balochistan.
This was the military's highest single-day death toll from terrorist attacks reported this year. Before this, 10 personnel were martyred in a 'fire raid' in Balochistan's Kech district in February 2022.
Increase in terror attacks
Pakistan has seen an uptick in terror activities, especially in Khyber Pakhtunkhwa and Balochistan, after the outlawed TTP ended its ceasefire with the government in November last year.
Earlier this month, four security personnel were martyred while a terrorist was killed after police and Levies checkposts in the Dhana Sar area of Balochistan's Sherani subdistrict came under attack.
A report released this month by think tank Pakistan Institute for Conflict and Security Studies said the first half of the current year witnessed a steady and alarming rise in terror and suicide attacks, claiming the lives of 389 people across the country.
In June, a police official was martyred and two more were injured in a suicide attack on a police van in Balochistan's Turbat.
In an earlier incident the same month, two soldiers were martyred after a security forces' checkpost in the Kech district along the Pakistan-Iran border came under attack.
In a press conference in June, Inter-Services Public Relations Director General Maj Gen Ahmed Sharif Chaudhry said that the security forces conducted 13,619 intelligence operations this year in which 1,172 terrorists were killed or arrested.
"On a daily basis, over 77 operations are being carried out by armed forces, police, intelligence agencies, and other law enforcement agencies to rid of the menace of terrorism," he said.