2nd International Property Expo in Peshawar on Feb 17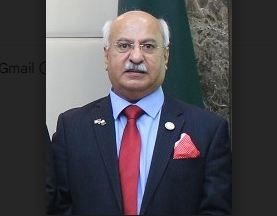 DNA
PESHAWAR: Pakistan Association of Exhibition Industry is organizing the 2nd Peshawar International Property Expo and Convention from 17th to 19th February 2023 at Marbella Cave Marquee, Warsak Road – Peshawar. This Event is Powered by AH Group of Companies & Sponsored by Square Nine International. More than forty leading builders and developers from across Pakistan will present their commercial and housing projects to the general public and foreign investors.
A day Before the expo starts, a Conference regarding the Investment Opportunities will also be organized on February 16, 2023 at Serena Hotel Peshawar. Commerce Minister Khyber Pakhtunkhwa Mr. Adnan Jalil will be the Chief guest. Vice Chairman Khyber Pakhtunkhwa Board of Investment Engr. Said Mahmood, DG Khyber Pakhtunkhwa Cultural Tourism Authority, Presidents and representatives of all chambers of commerce of Khyber Pakhtunkhwa and Prominent businessmen will participate in it. Chairman PAEI, Mr. Khurshid Barlas has said that economic activities in the housing and real estate sector in Khyber Pakhtunkhwa and the country will get a strong boost, keeping in view the current situation through the property expo.
More than 30 small scale industries are linked to the housing sector thus increasing both investment and employment. Pakistani builders will showcase innovative eco-friendly housing projects for foreign investors. A large number of overseas Pakistanis are expected to attend the three-day property expo. AH Group Chairman Mr. Yasir Ali Mehsud said that overseas Pakistanis should take advantage of this expo by joint ventures with their Pakistani and Khyber Pakhtunkhwa builders and developers.
Prominent builders and developers are very satisfied with the foolproof arrangements of the expo organized by the Pakistan Association of Exhibition Industry. After the conclusion of the expo and convention, the award ceremony of this expo and convention will be held on February 23 at Serena Hotel Islamabad in which the awards will be given to Participants.