29 Pakistani Hajj pilgrims die in Saudi Arabia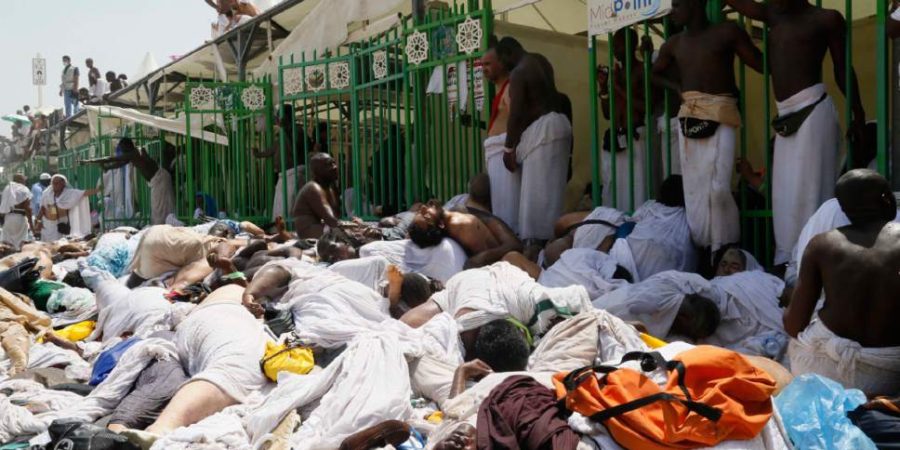 ISLAMABAD, 08 SEP (DNA) – A total of 29 intending pilgrims of Pakistan have so far died natural death in Saudi Arabia during Hajj 2016, Director General Hajj Sajid Yousfani said.
Briefing Hajj Advisory Committee (HAC) in Makkah Mukarma, he said the contingent of 1635 muavineen and 432 medical mission has been deployed in Saudi Arabia to serve intending pilgrims.
He said a total of 30 Maktab have been set up for Pakistan pilgrims this year. Intending pilgrims are being provided sandwich, juices and water on arrival at Jeddah or Makkah airport. Pilgrims are being provided blanket, pillow and carpet for rest as gift.
This year 421 busses were arranged for providing transport facilities to pilgrims, said a message received here. The meeting was chaired by Minister for Religious Affairs and Interfaith Harmony Sardar Muhammad Yousaf. The committee is mandated to review Hajj arrangements in Saudi Arabia.
State Minister for Religious Affairs and Interfaith Harmony Pir Amin ul Hasnat Shah, Secretary Sohail Aamir, Director General Hajj Syed Imtiaz Shah and Pakistan ambassador in Saudi Arabia Manzoor-ul-Haq attended the meeting.
Saudi teams rescue 170 Hajj pilgrims at Makkah's Grand Mosque Last week, Saudi Arabia's civil defense teams rescued 170 pilgrims and worshippers at the Grand Mosque in Makkah who had collapsed due to fatigue and stress, the state-run news agency (SPA) said.
Brigadier Ahmed bin Abdulaziz, Director of Civil Defense, said most of the cases involved the elderly who got sick or fainted because they're exposed and stressed due to a large gathering of pilgrims during Friday prayer.
Civil defense teams provided emergency services and transferred them to the nearest health centers in coordination with the Red Crescent Society. Ahmed stressed that the civil defense increased deployment of staff in the Holy Ka'aba to provide emergency services and treat the injured, the sick and the elderly who suffered any health problems during circumambulation.
The Makkah Grand Mosque force is equipped with the all necessary equipment and machinery such as ambulances and medical supplies to deal with any eventuality, SPA quoted Brigadier Ahmed as saying, adding that teams are stationed at all the entrances of the mosque and circumambulation areas.
Field teams have also been stationed for quick communication and immediately deal with any emergency during the Haj period, he added.
Two divisions of motorcycle teams have been allocated within the civil defense force to quickly pass through the crowd to expedite operation during any eventuality. A detailed plan has also been put in place for swift medical evacuation in coordination with various stakeholders including Red Crescent Society and the Ministry of Health, Ahmed said. DNA