2022 to be the year of economic stability: Fawad Hussain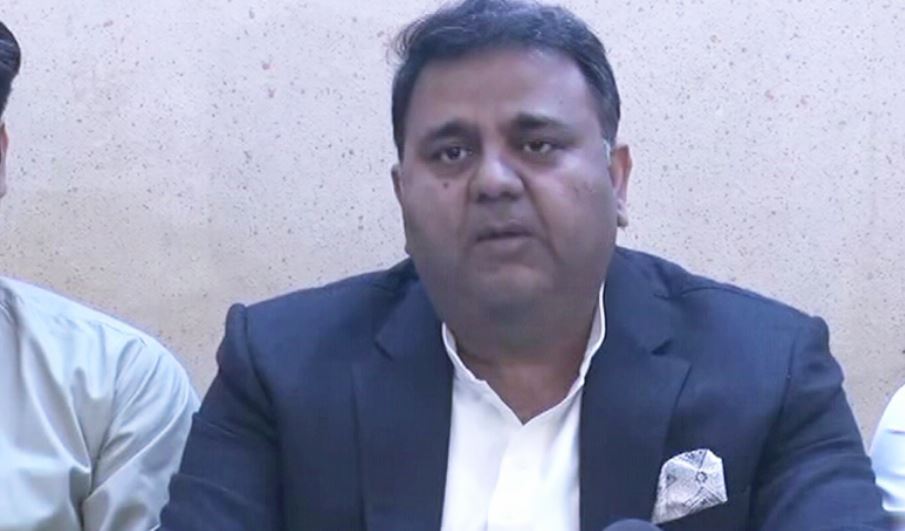 Nazir Siyal / DNA
KARACHI: Federal Minister for Information and Broadcasting Chaudhry Fawad Hussain on Sunday said the country is moving towards economic stability and 2022 would be the year of country's progress.
He stated this while talking to media persons after condoling with leader Pakistan Tehreek-e-Insaaf (PTI) Alamgir Khan, over death of his father Dilawan Khan here at his residence. Fawad said independent and autonomous State Bank of Pakistan (SBP) was in the interest of the country's economy.
The Federal Minister said there was no other option they had to return a loan of US $ 55 billion in next five years. He alleged that currency notes were printed in bulks during Pakistan Muslim League (PML) era under the directives of former finance minister Ishaq Dar which effected the economy badly.
He said that the finance bill would be passed in the National Assembly within next few days. Fawad said rates of commodities had gone up in Pakistan due to increasing price hike in the international market. He said in past the agriculture sector was ignored by previous regimes but the PTI government had taken particular initiatives to boast the sector which resulted in five bumper crops and farmers received revenue over Rs1100 billions.
The Minister said 100 companies of the country had earned Rs 929 billion profit in the current fiscal year and media houses had declared 33 to 40 percent increase in their profit. He said media houses unfortunately did not increase the salaries of their employees in spite of a huge profit. He urged the private sector to increase the salaries of their employees.
While criticizing the PML-N leader Miftah Ismail, he said that his own company also earned a huge profit but he was still denouncing the government. He also congratulated him for earning such a high profit. Chaudhry Fawad Hussain said Sehat Card had been completely launched in Punjab for the medical treatment up to Rs1 million annually.
He advised the Sindh government to launch Sehat Card in the province, adding, the Sindh province would now be the only province which would not be benefiting from the facility as Balochistan was also going to launch it soon. Commenting on Nawaz Sharif's undertaking, he said PML-N supremo did not return to the country even after assurance. Replying to a question regarding coalition partners, he said Muttahida Qaumi Movement Pakistan and Pakistan Muslim League (Quaid)'s ministers in the cabinet gave their assent to the finance bill.