Zardari handled Uzair Baloch, bloodshed in Karachi: Imran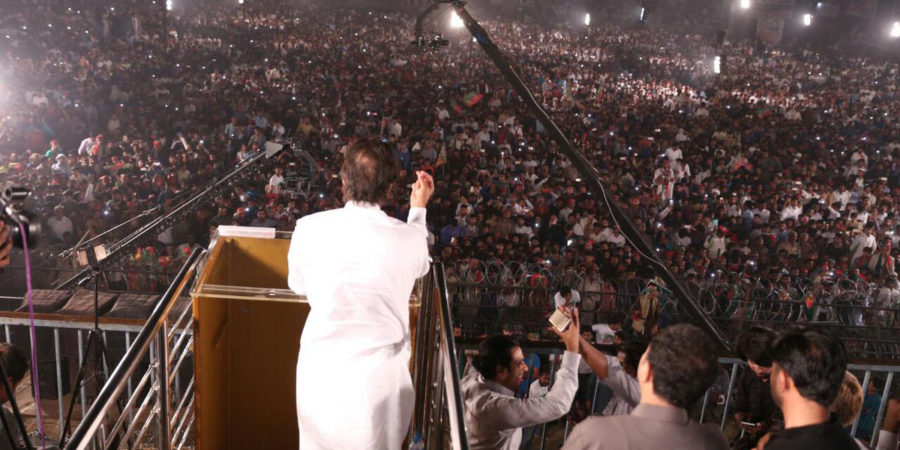 MANDI BAHAUDDIN, OCT 29 (DNA) – Pakistan Tehreek-e-Insaf chief Imran Khan has reiterated his demand to make joint investigation team's report concerning Lyari's gang war commander Uzair Baloch public.
Khan addressed a public rally in Mandi Bahauddin.
Imran Khan alleged that former president and co-chairperson of Pakistan People's Party, Asif Ali Zardari handled Uzair Baloch, thus the killings of innocent people.
Khan said that Khalid Shehanshah was a witness in Benazir Bhutto assassination case and that he was murdered on orders of people's party leadership.
PTI chief said that children of Nawaz Sharif own bank balances with billions stashes in their accounts.
While talking about General Elections 2018, Khan said that Pakistan Tehreek-e-Insaf would provide stipends to the unemployed and free-of-cost education to students who can't afford to pay institutions.
He said that he has been fighting 'mafias' for the past 21 years.