Zaheer Janjua assures seamless, hassle-free consular services to diaspora in Canada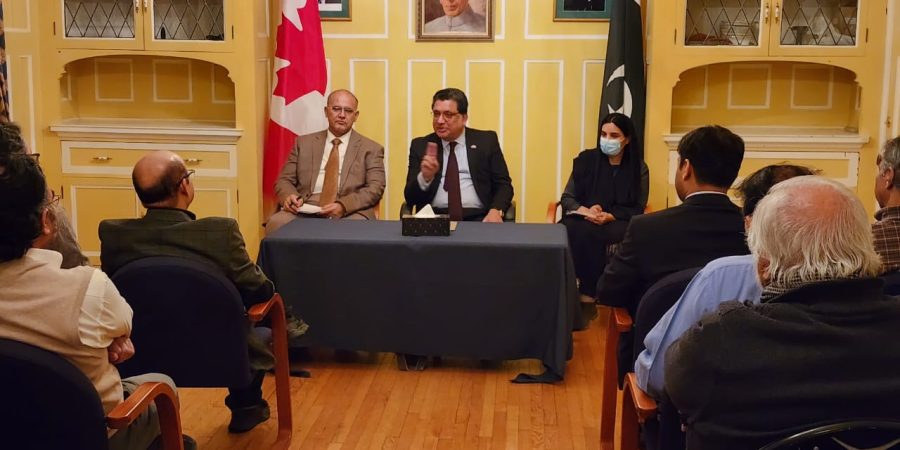 Zaheer assures hassle-free
consular services to Diaspora
DNA
OTTAWA: High Commissioner for Pakistan to Canada Zaheer A. Janjua has assured seamless and hassle-free provision of consular services to the Pakistani diaspora in Canada.
He said that most of the consular services, including issuance of passport, NICOP and visas, are now offered online. However, the doors of Pakistan High Commission and its Consulates are always open and members of the community can visit the Mission and its Consulates in Toronto, Vancouver and Montreal any time to have their consular-related issues resolved on the spot.
The High Commissioner was speaking to members of the Pakistani community gathered at the Pakistan High Commission in the Canadian capital as part of the Mission's outreach efforts to seek input, suggestions and recommendations from the community on a regular basis to further improve and streamline consular services.
Zaheer A. Janjua described the 10-million Pakistani diaspora spread across the globe as a vital asset for Pakistan and lauded their contribution to the economy and development of Pakistan. He said the overseas Pakistanis are our true ambassadors and their role in the promotion of Pakistan's image abroad is laudable.
He also appreciated the Pakistani diaspora in Canada and the Canadian government and people for generously supporting relief, rehabilitation and reconstruction efforts in the flood affected areas in Pakistan.