World's silence over Kashmir issue sheer apathy: FO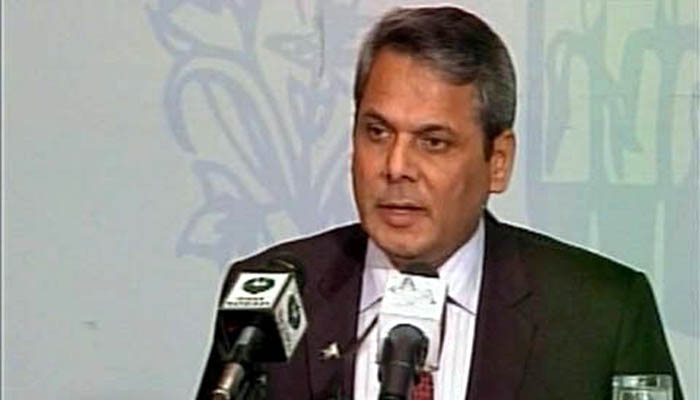 ISLAMABAD, AUG 17 (DNA) – Civilized world's silence over atrocities in Indian occupied Kashmir (IOK) by Indian armed forces will be recorded as sheer apathy for generations to come.
During weekly press briefing Foreign Office spokesperson Nafees Zakriya said here Thursday, indian occupation forces in last 5 days martyred yet anothersix (6) Kashmiris in Shopian and Pulwama to suppress the indigenous self-determination movement of Kashmiris in IoK.
He said innocent civilians in IoK were subjected to worst atrocities at the hands of Indian occupation forces when they raised slogans in favor of Pakistan on its 70th Anniversary.
He said that killing of innocent Kashmiris, illegal detention and harassment of Kashmiri leadership, destruction of Kashmiris' properties and terrorizing of Kashmiri women continues with impunity.
Replying to a question about US designating Hizbul Mujahideen as terrorist group, spokesperson said that Pakistan is disappointed over this decision by USA.
"This is unjustified, it is India that should be held accountable for its atrocities in Indian occupied Kashmir (IoK), extra judicial killings of innocent civilians, using rape as torture instrument and killings of Kashmiri children and teenagers who are fighting for their just struggle for freedom", he emphasized.
He said Pakistan will continue its support to Kashmir cause. "Pakistan will not leave its Kashmir brothers and sisters alone in their struggle for right to self determination and will keep raising the issue on every international forum and for its resolve in accordance with the resolution of United Nation Security Council (UNSC).
He said hurriyat leaders Yaseen Malik, Shabbir Ahmed Shah, Aasiya Andrabi, Mussarat Alam Bhat, Fahmeeda Sofi are facing threats to their lives while indetention in IoK. They have been deprived of life saving medicines and Shabbir Ahmad Shah has also received threats to his life in the infamous Tihar jail.
Replying to a question, he said foreign secretary Tehmina Janjua visited Kabul on the invitation of her Afghan counterpart Deputy Foreign Minister Hekmat Khalil Karzai earlier this week for political consultations.
"Two sides discussed the important issues between the two countries including repatriation of Afghan refugees, bilateral trade and border management", he added.
He said foreign secretary emphasized that peace process between the two countries is significant for the regional stability and efforts for reconciliation should not be stopped from both sides.
Responding to Indian Premier's Narendra Modi recent statement, spokesperson said that Modi's statement is actually the endorsement of our stance but such statement should not be restricted to political rhetoric only but must be followed by some concrete actions too.
He strongly condemned the Quetta blast in which brave FC Personnel embraced Shahdat and paid tribute to the personnel of Armed Forces and Law Enforcement Agencies, who render the ultimate sacrifices for the protection of our country and its people.
Replying to the question, he said Indian involvement in terrorism in Pakistan is fact now, captured RAW agent Kulbhoshan Yadav's confessional statement in which he admitted his connection with Baluchistan Liberation Army (BLA) is solid proof of that.
He said that on the 70th independence day celebration, the presence of Chinese vice premier at the flag hoisting ceremony and participation of the Saudi Arabia and Turkish Air Forces in the Air Show was significant.=DNA
==========