"World of Books without Borders" opens with Pakistan's participation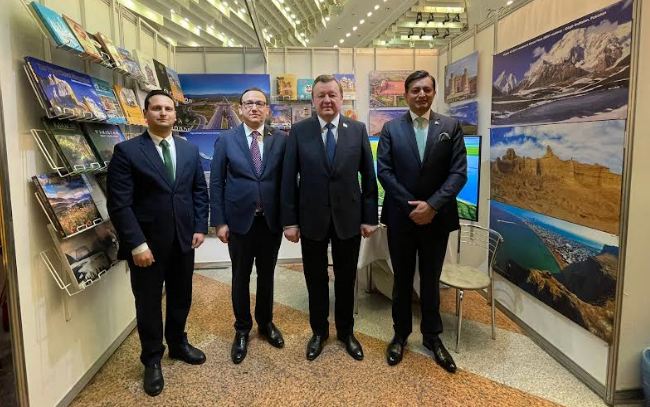 DNA
MINSK: The 30th Minsk International Book Fair "World of Books Without Borders" opened in the Belarusian capital on March 22, with Pakistan's participation. The Embassy of Pakistan set up a book stall showcasing diverse literature, and the foreign minister and information minister of Belarus visited the Pakistani pavilion. Ambassador Sajjad Haider Khan briefed them about Pakistan's participation and the literature on display.
The Minsk International Book Fair has been a popular event for book lovers for many years. It brings together writers, publishers, and representatives of the book trade from near and far abroad. This year's event promises to be just as exciting, with a wide range of books on display.
Pakistan's participation at the book fair is a testament to its commitment to promoting its rich literary heritage and cultural diversity. The Pakistani pavilion showcased books in various genres, including literature, history, and politics, which were well received by visitors.
The exhibition will run through March 26, providing ample time for visitors to explore the diverse collection of books on display. The Minsk International Book Fair "World of Books Without Borders" is an excellent opportunity to showcase the literary traditions and cultural diversity of Pakistan on a global platform.
We extend our gratitude to the organizers of the Minsk International Book Fair for providing us with the opportunity to participate and showcase Pakistan's literary and cultural heritage.