World Cup 2023: ICC agrees to PCB's demand on warm-up matches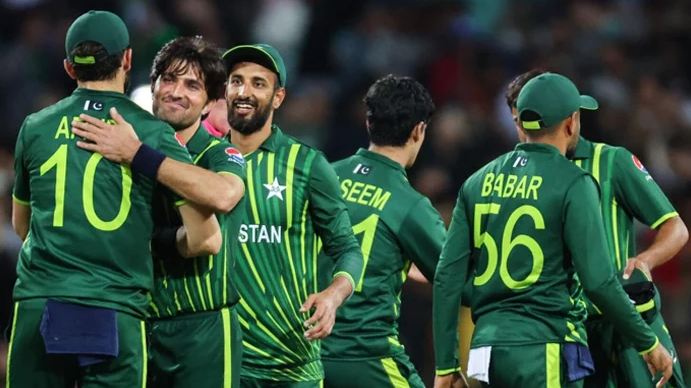 The International Cricket Council (ICC) has consented to Pakistan Cricket Board (PCB)'s demand of playing a non-Asian team in the warm-up matches in the World Cup 2023, slated to start this October in India.
The PCB had reportedly expressed a lack of interest in playing the warm-up match against Afghanistan in a note to the ICC, saying that the Men in Green would have already faced the neighbouring country during the Asia Cup ahead of the mega event.
After the schedule for the mega event was announced on Tuesday, it was confirmed that Pakistan's warm-up games will be against New Zealand and Australia on September 29 and October 3 in Hyderabad. This means that they won't be facing any Asian team ahead of the tournament.
Here is Pakistan's schedule for the ICC World Cup 2023:
October 6 – vs Qualifier 1 in Hyderabad
October 12 – vs Qualifier 2 in Hyderabad
October 15 – vs India in Ahmedabad
October 20 – vs Australia in Bengaluru
October 23 – vs Afghanistan in Chennai
October 27 – vs South Africa in Chennai
October 31 – vs Bangladesh in Kolkata
November 4 – vs New Zealand Bengaluru (Day match)
November 12 – vs England in Kolkata
The day match which will start at 10:00am Pakistan Standard Time (PST) while all other matches will be day-night fixtures starting at 01:30pm (PST).
Eight teams have qualified for the event through the Cricket World Cup Super League while the final two spots will be taken by the finalists of the ICC Cricket World Cup Qualifier taking place in Zimbabwe.
If the West Indies qualify, they will be Q1 irrespective of where they finish in the Qualifiers.
If Sri Lanka qualify, they will be Q2 irrespective of where they finish in the Qualifiers.
If Pakistan qualify for the semi-finals, they will play in Kolkata.
If India qualify for the semifinals, they will play in Mumbai unless playing against Pakistan, in which case they will play in Kolkata.
The tournament will be played in the round-robin format with all teams playing against each other for a total of 45 league matches.
The top four teams will qualify for the semifinals, which will be held in Mumbai on November 15 and in Kolkata on November 16. The semi-finals and the final will have reserve days.