Won't change my batting position in PSL 6 remainder: Babar Azam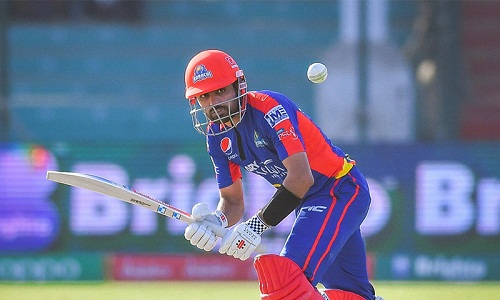 Karachi : Karachi Kings' star batsman Babar Azam has confirmed that he will bat as an opener in the remaining matches of the Pakistan Super League (PSL) season six.
The 26-year-old Babar open the innings for Kings with hard-hitter Sharjeel Khan but after the induction of Martin Guptill, who also bats at the top, there were rumors that Babar might bat at number three.
"Martin Guptill is a great addition as I have played with him in CPL. I have a great bonding with him, he is a different kind of player and when he bats, he changes the complexion of the game.
"I am going to bat at my number. Sometimes you can bat at a different number for the team but here [in Abu Dhabi] I'll open," he added.
On the other hand, Babar is confident that Kings will retain the PSL title. "Personally, I am confident of winning the title once again, We'll try to continue the momentum of Karachi-leg here," he added.
It must be noted Karachi Kings currently stands at the top of the points table with six points (three wins and two losses).