'Women for Women' programme launched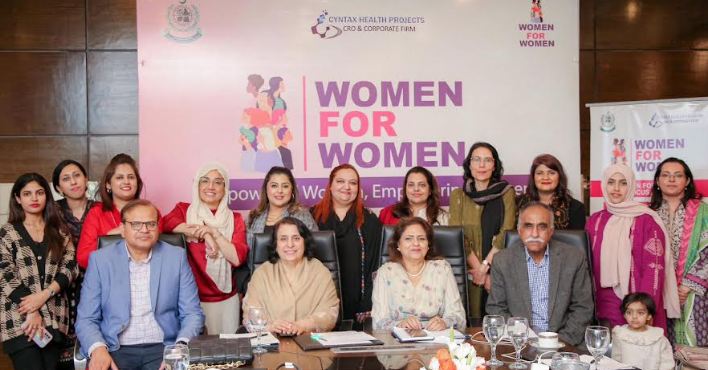 ISLAMABAD, MAR 3 /DNA/ – The Islamabad Women Chamber of Commerce and Industry has launched the Women for Women Programme to empower women-led businesses and the female workforce.
Although a large proportion of women have entered the formal workforce and business sector many of them still face numerous challenges.
Women entrepreneurs face obstacles related to financing, owning, and growing a business, including legal and policy obstacles to business ownership and development.
Lack of networks, knowledge, and links to high-value markets further limit female entrepreneurship as compared to men having more social connections that enable them to access business opportunities, information, and contacts than women.
Similarly, women working in the formal and informal workforce are still facing inequalities in access to opportunities and pay.
To resolve these issues, IWCCI with its partner organization Cyntax Health Projects has been actively working for advocating gender equality, women empowerment, and entrepreneurship.
Both organizations recognize the need to focus on developing solutions providing women entrepreneurs for scaling up access to financial products and services, building capacity, expanding networks, offering mentors, and providing opportunities to link with domestic and global markets.
Keeping this mission in line, the Women for Women Programme was launched which will help women in gaining increased access to the finance, markets, and networks necessary to start and grow a business.
It will also generate evidence-based research data to deepen understanding of women's economic empowerment through trade by fostering further research and data collection efforts for assisting the government in creating an enabling environment for women in business. The program was inaugurated by President IWCCI Ms. Rizwana Asif. The soft launch was attended by women entrepreneurs and members of the business community.