Muslim woman set to become Romania's prime minister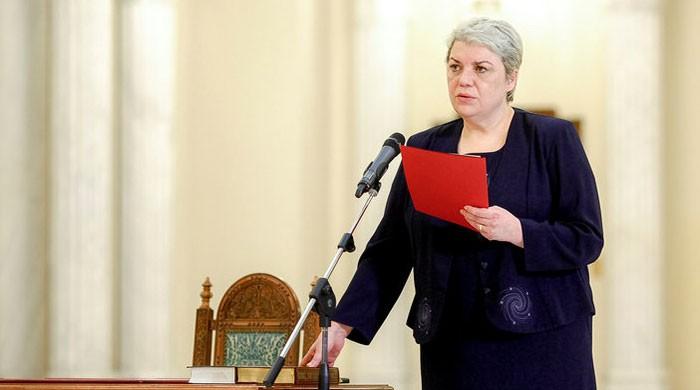 BUCHAREST, DEC 22, (DNA) – Romania's Social Democrat Party (PSD) proposed a leftist woman from the country's tiny Muslim minority as prime minister on Wednesday, a close associate of PSD power broker Liviu Dragnea who was ruled out of the job after being convicted in a 2012 referendum rigging case.
Sevil Shhaideh, 52 who must be approved by President Klaus Iohannis and then get a parliamentary vote of confidence, has served under a previous leftist-led government as regional development minister.
The PSD won the Dec. 11 general election and, with its junior coalition partner and long-time ally ALDE, has an outright majority in parliament of 250 MPs in the 465-seat, two-house assembly.
"I have come up with a solution that I hope will be accepted so that a government is in place quickly to ensure we have a budget plan approved by Jan. 15," Dragnea told reporters.
Dragnea made clear he intended to be the power behind the new government.
"If appointed, she would be prime minister, but the political responsibility stays with me first of all, Dragnea said. She has work capacity, knowledge of public administration and EU fund absorption and of all ministries' operations."
Dragnea and Shhaideh, who comes from Romania's tiny Muslim community, are close. He was a witness at her 2011 wedding to a Syrian-born former agriculture ministry consultant.
"Dragnea has nominated a loyal person, whose … flaws stem from a lack of notoriety and authority within the PSD, but that hasn't got anything to do with anything. It will be a government controlled by Dragnea," Sergiu Miscoiu, political science professor at Babes-Bolyai University in Cluj said.
Iohannis, the president, started two-day consultations on forming a new government with parties present in the new parliament formed after the election. He is expected to announce a prime minister designate by Friday.
The PSD, which promised higher wages and pensions during the election campaign, had hoped Dragnea, who keeps tight control of his party, would stand for prime minister but Iohannis made clear he would refuse any candidate with a criminal record.
Dragnea has kept his post as party chief despite being convicted earlier this year for abusing his influence in a referendum to impeach the country's former president Traian Basescu, for which he received a suspended two-year jail sentence.=DNA
=============