Will Karachi host Olympics hockey qualifiers?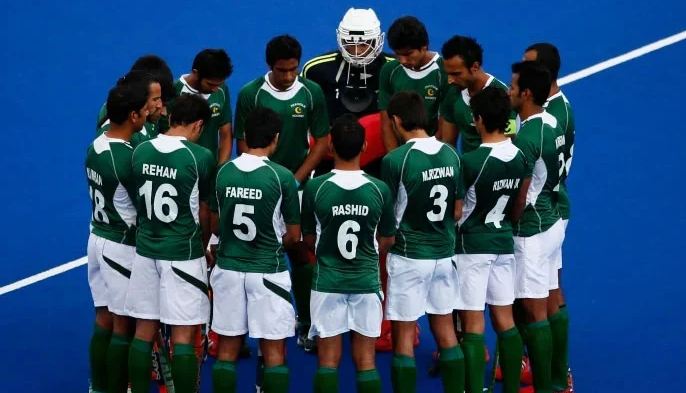 Reacting to reports that Lahore alone will host the qualifying competition of hockey for the Paris Olympics 2024, Sindh Governor Kamran Khan Tessori on Friday expressed his wish that some of the fixtures should also be played in Karachi.
After a 19-year hiatus, the International Hockey Federation (FIH) granted Pakistan the right of hosting the eight-nation qualifying competition for the 2024 Olympics from January 13-21.
The Sindh governor made the remarks during a meeting with Pakistan Hockey Federation (PHF) Secretary General Haider Hussain on Thursday.
Tesori said that it is an honour for Pakistan to host the Olympic Qualifier event for Paris Olympics 2024. He said that the PHF should try to hold one or two matches of the Olympic Qualifying round in Karachi.
Meanwhile, it was learnt that the PHF will send the final 18 names of Pakistan's senior team to the organising committee of the Asian Games on July 14, the last date for sending the names of the players.
The PHF is organising the trials in Lahore two days before its old schedule (July 15-16) to select the team for Asian Champions Trophy and Asian Games to meet the deadline, sources said.
Pakistan will participate in the upcoming Asian Games, scheduled from September 23 to October 8 in Hangzhou, China.
Haider Hussain said they are ready to host an international event after so many years.
"It's an honour for us to get the hosting rights of an international event," said Hussain. "After 1990's Hockey World Cup, we are going to host an international event which will have eight teams. I hope the excitement and curiosity would be the same as it were back then," he added.
Hussain also believes that Olympic Qualifiers will break the ice for more international events in the country. The PHF, meanwhile, has started planning for hosting the event in a successful manner.