Will Imran Khan's master stoke really work?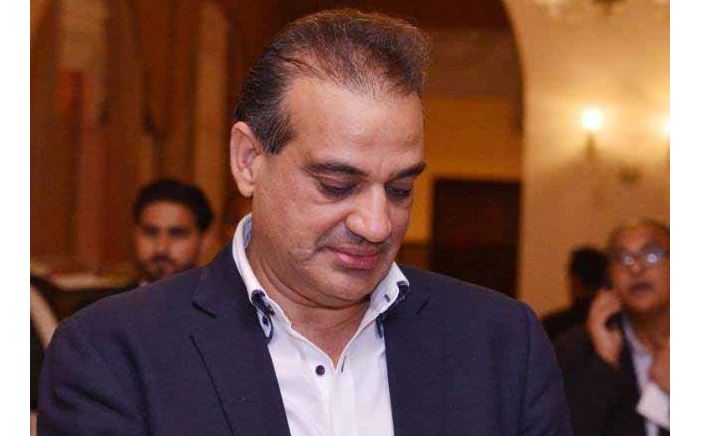 Analysis
Ansar M Bhatti
The PTI Chairman Imran Khan has hinted at dissolving the assemblies before December 20 in order to pave way for the general elections. A day earlier he had offered the government to engage in talks with the PTI in order to determine a date for the elections however according to the former prime minister his offer was misunderstood by the government benches and construed as if the PTI were afraid of dissolution of the provincial assemblies. Therefore Imran Khan now has asserted that December was the deadline and if there were no agreement then he would call it a day.
Realistically speaking Punjab and KP governments have turned out to be heavens for those who want to make money therefore these vested interests would never like Imran Khan to dissolve assemblies. If the country has reached the verge of default and foreign exchange reserves have squeezed to record low levels it is not because the country is not producing anything or exports have slumped to minimal levels. The key reason that has brought us to such a pass happens to be the increased level of corruption and bad governance. It has been my consistent view that corruption and absence of rule of law are responsible for all our economic as well as political and social woes. Interestingly, there is no single department in Pakistan which we can say is corruption- free. Money makes the mere go dictum perhaps has been coined for this country.
Even during the rule of champions of Riasat-e- Madina, the PTI, corruption used to be the order of the day. The situation was even worse as the corruption rate had sky-rocketed during that time. Bad governance was yet another feather in PTI cap at that time. But, as Imran Khan would put it, their hands were tied and the epicenter of power rested somewhere else. He has openly admitted now that to give an extension to former army chief General Bajwa was his biggest mistake adding he would do away with the extension system if he comes to power again.
The three and half year tenure of the PTI proved to be an absolute disappointment even for the die-hard PTI workers. But then the Cipher issue appeared on the scene which instilled a new life into the PTI and the party once again turns out be the only option people believe can set things in order. And frankly, the way this coalition government has ruled this country in past eight months, PTI men ostensibly appear to be the angles. People have forgotten what they had done during their tenure and thus ready to give them another chance.
Country's economy would continue to reel under stress if this dispensation both at the provinces and federal level continues to hold ground simply because pulling the country out of crises has never been their priority ever since taking charge of the respective governments. When politicians take charge of the governments, both at the provincial and federal level, their immediate concern is how to secure the next elections. And we all know contesting elections in Pakistan is not every body's job. It needs hell of connections and money as well.
Undoubtedly, Imran Khan has played a master stroke by announcing the dissolution of the provincial assemblies. It was an unexpected move for the government alliance. Once taunting the PTI chairman for not dissolving the assemblies if he really wanted general elections in the country, the government and its allies now are literally begging him not to do so. Govt stance unequivocally shows its weakness and its unwillingness to go to the elections fearing possible defeat. Imran Khan intends to dissolve assemblies in this month. There are reasons behind Imran's delaying tactics. He would have dissolved assemblies in no time but by offering the government an olive branch, though laced with strings, he has rolled the ball into the govt court. There is complete consensus within the ranks of even the powers-that- be that elections are the only solution to rid the country of present crisis and uncertainty, but when the elections should take place that is a million dollar question. The Federal and Sindh governments are not ready to go for the early election simply because they have nothing in their credit to sell to the electorates and secondly these governments happen to be the gold mines for those at the helm of affairs therefore they want to extract as much as they can before their term comes to an end or they are forced into the elections.
Imran Khan and PTI need to keep in mind that PML N and PPP both are extremely good at political wheeling – dealing. There may be severe consequences if the PTI leadership delays dissolution of assemblies. If it really wants to do it then it has to do it sooner rather than later. PPP leader Asif Zardari has already kick started efforts to save both assemblies from dissolution. As the insiders would reveal, Punajb Chief Minister Pervaiz Elahi and KP Chief Minister Mahmood Khan too want these assemblies to remain intact. Both of them perhaps know it very well that this is their last stint as the chief ministers. Especially Pervaiz Elahi is quite unpredictable. He is well known for changing loyalties at the eleventh hour.
As regards PTI-Establishment relationship the PTI chairman has called upon his workers not to talk about any military official with a view to mending fences. It makes sense as the new leadership deserves to be given enough time to prove that it has no intention to meddle in political affairs as claimed by the outgoing army chief in his last speech. Nevertheless, keeping in mind Imran's temperament it is difficult to say that he will remain steadfast regarding his stance towards the establishment.