We feel "Incredibly Safe" Australian team is quite excited , Steve Smith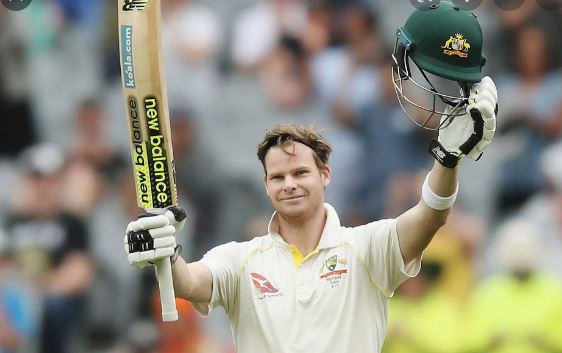 AFZAL JAVED
ISLAMABAD, Mar 01: Australian vice-captain Steve Smith who enjoys Pakistani food has said that Australia feel "incredibly safe" in Pakistan on their first tour of the country in 24 years as the whole team is quite excited and ready to play quality cricket to beat Pakistan.
In a Virtual media talk on Tuesday which supervised by Australian Cricket Team media manager Brian Murgatroyd, Steve Smith expressed his satisfaction over the foolproof security measures made by the authorities during the Australian cricket team's stay in Pakistan. "Despite his teammate Ashton Agar receiving an online threat after landing in the sub-continent nation", Smith said that we feel incredibly safe in Pakistan.
The death threat, sent to the Agar's partner on social media, was immediately reported to the Pakistan Cricket Board (PCB) and Cricket Australia (CA). The officials, however, dismissed the threat as it was generated from an unverified source.
We're aware of social media and the unfortunate events that can occur on platforms," Smith said, adding that we have got a lot of people here working with us and we trust our security and everyone involved.
''Getting accustomed to the conditions is really important,'' said Smith, who is a veteran of 82 Test matches and has scored 7,784 runs at a healthy average of 59.87. ''It's obviously great to be back here in Pakistan. We know how passionate Pakistanis are about cricket and we're excited to get into it in a few days."
Smith also provided an update about his recovery after suffering a concussion during a T20I match against Sri Lanka on February 13.
"The head has progressed really well the last few days. I am feeling in a good space," he said. "I have done a lot of stuff where I have got my heart rate up to a good rate and brought it back down, that's part of the protocols of getting back to playing."
He was also looking forward to facing the pacers in the nets ahead of the first Pakistan Test, which starts on March 4 in Rawalpindi.
"I had a couple of good hits in Melbourne before we came away but today is just about ticking off facing fast bowling and once that's done everything will be fine," he said.
"It's the first time a lot of us have been here, we are really excited. I'm just excited to be here in Pakistan and bringing Test cricket back here," he said.
"We are happy to have our first foreign tour after the Ashes series in 2019," he added.
Replying to another query, Smith said they have three spinners for the series against the home side. He said Pakistan also has world-class players.
Shaheen Shah Afridi and Haris Rauf are among the fastest bowlers in the world, he added.