Australia or Pakistan? Wasim Akram caught in 'dilemma' surrounded by in-laws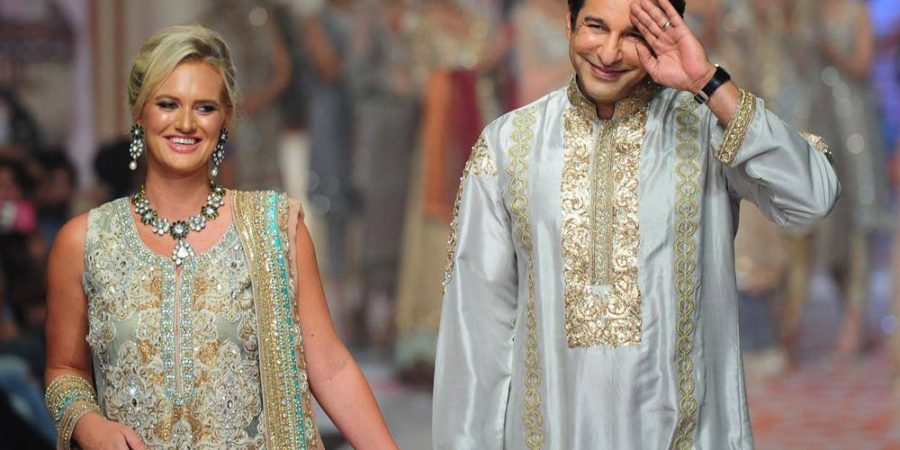 DEC 26, (DNA) – Pakistan's cricketing legend Wasim Akram found himself in the middle of a rather 'difficult' situation when he arrived at the Melbourne Cricket Ground (MCG) ahead of the Boxing Day Test between Australia and Pakistan on Monday.
In full mood to support his home side Pakistan, the 'Swing ka Sultan' was caught in a dilemma when he saw himself clearly outnumbered by his patriotic Aussie in-laws.
Asked who he was rooting for, Wasim said, "I'm supporting Pakistan."
"But later into the game I will support whoever plays better," he added quickly, keen not to draw the wrath of his in-laws, who are diehard cricket fans.
"My father-in-law loves cricket, he supports Australia," Wasim said, gesturing around to introduce his father-in-law, mother-in-law and sister-in-law.
Wife Shaniera, carrying the flags of both Australia and Pakistan, decided to stay strictly neutral.
"Who are you supporting?" a reporter asked.
"That's a million-dollar question," she laughed.
Well, the safest bet in this situation is to stick with 'May the best team win!' No hard feelings. No betrayals.=DNA
======================