Pakistan, Uzbekistan agree to boost parliamentary relations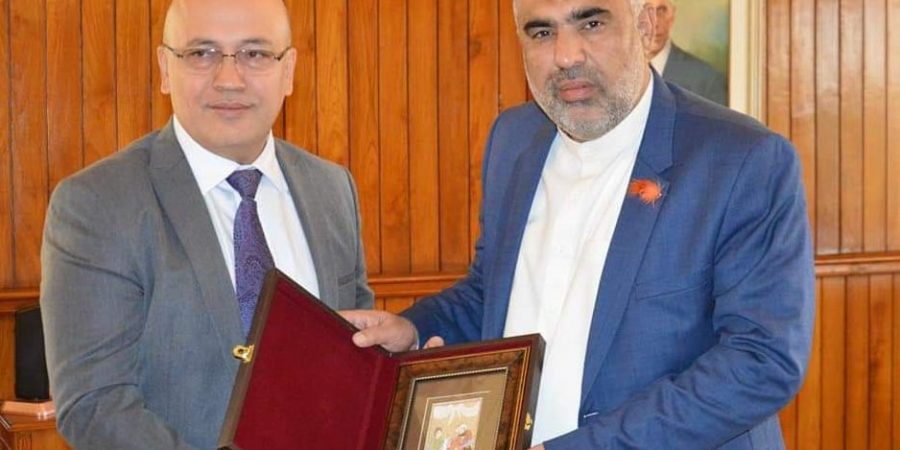 Ambassador Furqat meets Speaker

National Assembly Asad Qaisar
ISLAMABAD, MAR 05 (DNA) –Ambassador of Uzbekistan Furqat Sidikov on Tuesday met with the Speaker of National Assembly of Pakistan Asad Qaiser.
During the meeting, both sides discussed issues of enhancing bilateral inter-parliamentary relations between Uzbekistan and Pakistan including further enhancing of cooperation in the field of trade, agriculture, logistics, investments and cultural cooperation.
Both sides agreed to consider the organization of bilateral visits of Parliamentarians to Uzbekistan and Pakistan during 2019 year.
Pakistani side also expressed its interest in exchange of experience in law making procedures, reforming parliamentary system as well as publications.
It was highly evaluated that Pakistani side expressed its readiness to cooperate in logistical spheres helping to develop regional connectivity projects and circulation of export/import goods.
"Both countries have big potential in bilateral trade and tourisms issues. In this regard, we mutually supported the idea to continue joint works aimed at strengthening economical, tourism and cultural interaction that complies with the interests of two brotherly nations', said ambassador of Uzbekistan after the meeting.
The meeting was held in a very fruitful and friendly manner. It was agreed to organize such discussions on regular basis as well..DNA
=============