USAID holds graduation ceremony for 98 aspiring teachers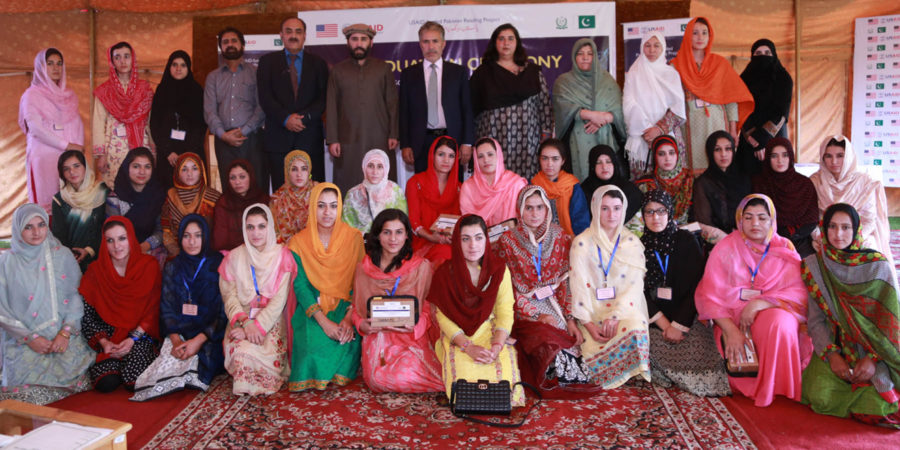 GILGIT, SEPT 08 (DNA) –  the U.S. Agency for International Development (USAID) held a graduation ceremony for 98 talented students enrolled in the two-year Associate Degree in Education (ADE) in Gilgit-Baltistan.  The Minister for Education and Information, and the Secretary of Education for Gilgit-Baltistan both attended the ceremony.
Guest speaker, Minister of Education and Information, Muhammad Ibrahim Sanai stated at the event, "The Government of Gilgit-Baltistan is proud of our students who have taken on the great responsibility of leading the future generations. We thank the U.S. government for assisting Pakistan in improving the overall quality of basic education."
Through its Pakistan Reading Project, USAID has distributed over 3,100 scholarships to aspiring teachers across Pakistan including 293 scholarships for Gilgit-Baltistan students.
Uzma Amin, an ADE graduate said, "Becoming a teacher was a lifelong dream for me. This program, with its special trainings and challenging coursework, has helped me learn and develop the skills I need to achieve this dream."
The $165 million USAID-funded Pakistan Reading Project is designed to support provincial and regional Departments of Education to improve the reading skills of primary school children across the country.
The key to improving students' reading skills is providing teachers with innovative and interactive ways to teach children how to read.
By improving the classroom learning environment for reading, improving policies and systems to institutionalize gains in reading, and involving communities in support for reading in Pakistan, USAID seeks to make lasting changes for children across Pakistan.=DNA