US not to target Haqqanis in Afghanistan: US General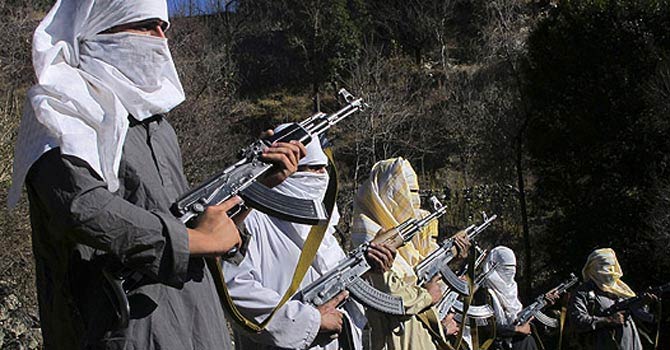 ISLAMABAD, Jan 30 (DNA): The new US general picked to lead United States and NATO forces has stated that the troops in their operations in Afghanistan are not targeting the Haqqani network of militants, which is fighting alongside the TalibanThe comment by Lieutenant General John Nicholson, has come as a surprise to analysts who say it could be signaling a shift in Washington's policy to promote Afghan peace and reconciliation efforts.
"They are not part of that designation right now…The Haqqanis are principally a focus of the Afghan security forces," Nicholson told the Senate Armed Services Committee on Thursday when asked wether U.S. forces target the Haqqanis as part of their counterterrorism mission in Afghanistan, Voice of America said in a report.
"U.S. counterterrorism actions are focussed on militants linked to al-Qaida and Islamic State group to prevent them from becoming a threat to the United States, Nicholson went on to explain. Around 10,000 U.S. forces are stationed in Afghanistan as part of NATO-led Resolute Support mission to train and advise Afghan security forces and conduct counterterrorism operations.
The Haqqani network is number one threat to US forces in the country and severe threat to the Afghan government, the general reiterated.
"I view it as a serious problem and this has been one of the principal challenges. It is a sanctuary that our enemies and particularly the Haqqani network have enjoyed inside Pakistan," he claimed.
The head of Islamabad-based Institute of Strategic Studies, Masood Khan, while commenting on the U.S. general's comments regarding the Haqqani network says principal interlocutors need to "signal flexibility."
Afghan, Pakistani, U.S. and Chinese officials have recently initiated a four-way peace process aimed at resurrecting stated talks between the Kabul and Taliban.
The contract group has held two meetings this month while a third is scheduled for February 6 in Islamabad.
"It is absolutely imperative to bring Afghan Taliban to the negotiating table. Pakistan believes that the best way to do this is through well-considered incentivization and inducement. Neither coercion nor weak blandishments would work," said Khan.
Nicholson praised the quadrilateral talks as "a great leap forward", saying it should result in a road map for further Afghan peace talks. DNA