US Multilateral Approach in the Israel-Palestine Conflict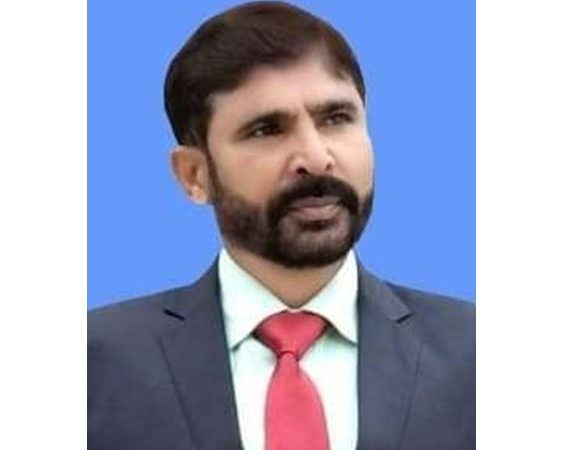 Dr. Muhammad Akram Zaheer
Since the horrific October 7 attacks by Hamas and Israel's subsequent punitive bombing campaign against Gaza, the US government has rapidly expanded its reach into the Strip of Gaza.President Joe Biden, Secretary of State Anthony Blanken and other senior US officials have made one or more trips to Israel and neighboring countries in recent weeks.The US Army has strengthened its deterrence position.
American diplomats began working to coordinate the international response to the worsening humanitarian crisis. But as Israel prepares to launch a ground attack on Gaza and fears grow that the conflict will spill over into neighboring countries, the United States is making more efforts to respond to the war between Israel and Hamas and its broader regional repercussions.In the short term, America should focus to prevent the conflict from escalating, end the fighting as quickly as possible while minimizing civilian casualties, including locating and freeing hostages and ensure that humanitarian aid reaches Gaza freely so that Palestinian citizens have access to basic food, medicine and shelter.
The United States must be clear with the Israeli leadership that Israel's right to self-defense is not a blank check to launch any military operation with reckless disregard for civilian consequences and that eliminating Hamas is acceptable.The price is unlikely to be an acceptable option.However, it should also be clear that Washington has failed to fulfill its responsibilities for decades.During successive administrations, the United States, which seeks to monopolize mediation efforts, has described its willingness to engage in serious peace efforts as realistic, criticized the deteriorating situation in the Palestinian territories and ignored both the rise of the Israeli desire.Israel is determined to obstruct a peaceful transition to an independent Palestinian state.The Biden administration must seize this moment to correct the situation.
Although conventional wisdom has been that US presidents do not want to engage in Middle East peace talks in a presidential election year, shirking this responsibility is no longer sustainable.President Biden should announce that he will invite Israelis and Palestinians to attend, along with his key counterparts from the United Nations, European Union, United Kingdom, and Arab partners Egypt, Jordan, Saudi Arabia, United Arab Emirates, Bahrain and the United Arab Emirates.Morocco.To Washington to start a new process to resolve the outstanding issues of the Israeli-Palestinian conflict.The process will not be easy or quick, but delay would make clear to Israelis and Palestinians alike that a peaceful path that allows both sides to pursue their legitimate aspirations is no longer possible or acceptable.
The United States needs to stay on the path to maintain a clear focus to pursue a course of action that serves what is best. Washington should ensure that Israeli and Palestinians remain confident that they have strong support from the United States and other like-minded democracies to take appropriate actions to defend their people and sovereignty against threats to them. The United States publicly and privately stress on Israel that it expects Israel to adhere to the rules of war, which means that military means must be avoid to use with the greatest protection of innocents lives. The United States should ensure that the robust humanitarian assistance needed reaches people in need in Gaza and throughout the region, including through aid deliveries and evacuations.
Make every effort to contain the conflict and prevent it from turning into a regional conflict. In parallel, start planning next steps the next day with other like-minded people, including countries in the region as well as available Israelis and Palestinians. Planning for the next must take into account how Palestine will be governed initially and over time in post-war Gaza. How can the capacity and effectiveness of the Palestinian Authority in both the West Bank and Gaza Strip be improved and strengthened? And whether there are transitional measures under which the United Nations and or a group of regional states temporarily share governmental responsibilities on the basis of the commitment of the Israeli and Palestinian leadership to resume the path towards a two-state solution. Part of rebuilding this path will require developing and implementing measures that can improve the lives of Palestinians in a tangible and measurable way. Ultimately, the goal should be to create a safer environment.