US embassy to cut visa wait times for Pakistanis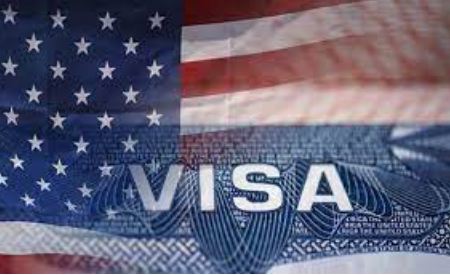 Initiative marks a significant step towards enhancing the ease of travel between Pakistan and the United States
Ansar M Bhatti
ISLAMABAD: In response to the overwhelming demand for US visas in Pakistan, the US Embassy in Islamabad and the US Consulate General in Karachi have announced a series of initiatives aimed at significantly reducing visa appointment wait times.
These measures, announced in a press release by the US Embassy on Tuesday, mark a significant step towards enhancing the ease of travel between Pakistan and the United States.
The most immediate relief for visa applicants is the expedited processing of appointments. More than 10,000 Pakistani visa applicants originally scheduled for 2024 at the US Consulate General in Karachi will receive notifications that their appointments have been rescheduled to 2023, with some appointments available as early as next week.
This rescheduling is aimed at reducing the backlog of visa appointments and expediting the visa application process for thousands of Pakistani citizens.
Applicants who currently have visa appointments scheduled for the upcoming months at the US Consulate General in Karachi are encouraged to check their email and log in to their accounts on the official website, ustraveldocs.com/pk, to confirm their newly expedited appointment times.
In a bid to provide more flexibility to Pakistani travelers, visa applicants will now have the option to reschedule their appointments at either the US Consulate General in Karachi or the US Embassy in Islamabad, depending on what suits their needs best. This dual location scheduling aims to empower applicants to find a convenient date, time, and location for their visa interviews.
This flexibility is anticipated to reduce the pressure on both facilities and make the visa application process more accessible to applicants from across Pakistan.
Starting September 25, 2023, the US Consulate General in Karachi will begin accepting new interview waiver applications for eligible applicants who have previously been issued US visas.
Applicants can check their eligibility on ustraveldocs.com/pk, print out a confirmation letter, and submit their application materials to a designated drop box without the need for an in-person appointment. It's worth noting that the US Embassy in Islamabad is already accepting interview waiver applications for qualified candidates.
These initiatives collectively underscore the United States' commitment to fostering the strong relationship between the two countries. The primary goal of these measures is to facilitate legitimate travel to the United States as quickly and efficiently as possible, recognising the importance of maintaining connections with family, strengthening business ties, pursuing educational opportunities, and fostering cultural exchanges between Pakistan and the United States.