US Congresswoman Ilhan Omar meets Imran Khan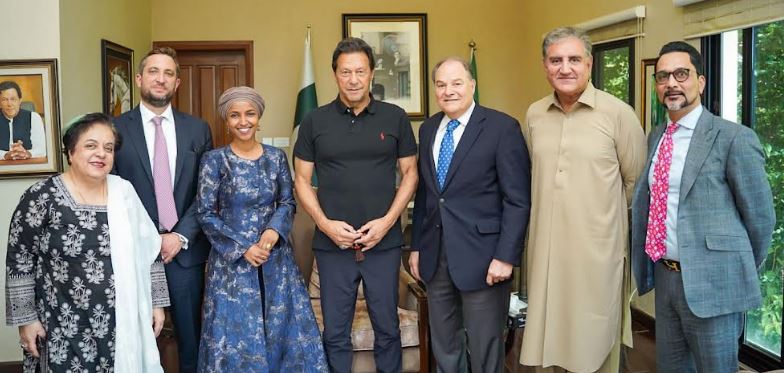 ISLAMABAD, APR 20: The United States Congresswoman Ilhan Omar met with PTI Chief Imran Khan at his Bani Gala residence on Wednesday, almost two weeks after Khan was voted out by the Parliament in a no-confidence motion he claimed was orchestrated by the United States.
"They discussed Islamophobia and related issues. Ilhan expressed her admiration for Imran Khan and his position on and work against Islamophobia globally," PTI's Shireen Mazari said in a tweet on Wednesday.
"Imran Khan appreciated her courageous and principled position on issues," she said.
Ilhan Omar has fought Islamophobia for years within Congress and on every other platform.
She arrived in Islamabad early on Wednesday and was received by Foreign Office DG Mohammad Mudassir Tipu at the Islamabad International Airport.
She will also visit Azad Jammu and Kashmir during her Pakistan visit.
Ilhan, a Democrat member of the House of Representatives, has been a staunch supporter of Kashmiris.
Meanwhile, several Twitter users, in response to Mazari's tweet questioned if Imran Khan had discussed the "amreeki sazish" (American conspiracy) with the US congresswoman.
In the run-up to the no-confidence motion, Imran Khan had blasted opposition members for meeting US officials. With this context in mind, some Twitter users asked how Khan could meet the congresswoman when he was not in power.