Umpire raised his finger, PM will have to go: Imran Khan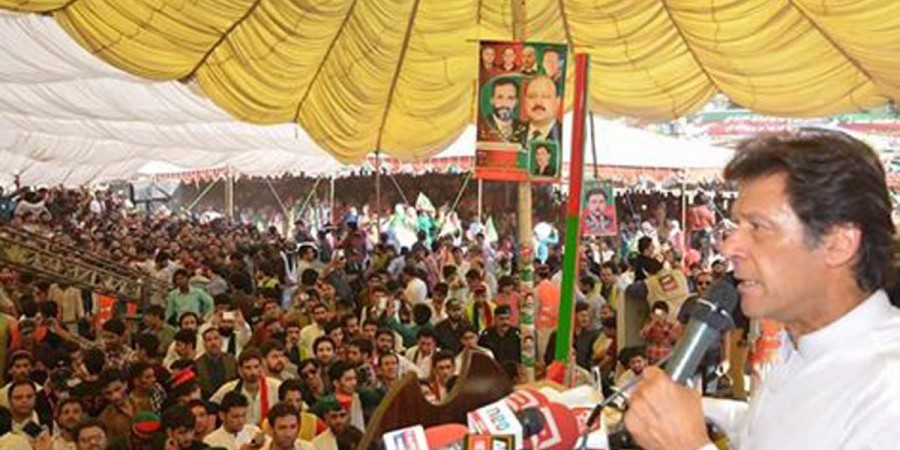 MUZAFFARABAD, 18 MAY (DNA) – Criticising Prime Minister Nawaz Sharif once again, Pakistan Tehreek-e-Insaf (PTI) chairman Imran Khan remarked that the umpire has raised his finger and the PM will have to return to the pavilion.
While addressing a public gathering at Muzaffarabad, Khan lambasted Jamiat Ulema-e-Islam-Fazl (JUI-F) chief Maulana Fazlur Rehman by stating that he is making efforts to hide the corruption of PM Nawaz. He also accused the Prime Minister of telling lies on the floor of the National Assembly, further stating that the companies the PM informed of purchasing in 2005 were bought in 1992-93.
Imran Khan said that the PM will not discuss about the Kashmir issue as he is doing business with the Indians. PTI chief also presented four points catering to Kashmir s prosperity and also announced that individuals caught misbehaving with women during the party s public gatherings will be dealt harshly.
During his speech, Khan also introduced a new slogan regarding JUI-F chief. He said that Maulana speaks well of the PM only because of the money provided to him by Nawaz Sharif. DNA