U.S Commander Joseph Votel makes third visit to Pakistan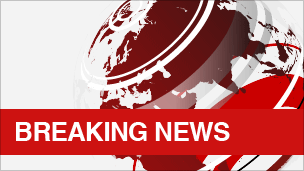 ISLAMABAD, AUG 19 (DNA) – General Joseph Votel, Commander, United States Central Command, led a delegation on a two-day visit to Pakistan this week.  This was General Votel's third visit to Pakistan as Commander.
General Votel and the delegation met with Prime Minister Shahid Abbasi, Defense Minister Khurram Dastgir, Chairman of the Joint Chiefs of Staff Committee General Zubair Hayat, and Chief of Army Staff (COAS) General Qamar Javed Bajwa.  In addition, the Pakistani Army hosted a tour of North Waziristan for the delegation.
"Military cooperation, and even stronger cooperation with Pakistan, is very important, and we deeply appreciate the hospitality and willingness to continue an honest and open relationship," said General Votel.  "We are extraordinarily pleased to continue these enduring relationships."
During his meetings, General Votel focused on the need to further strengthen U.S. and Pakistani military-to-military relations as the two nations work together to ensure greater regional security and stability.
This visit allowed the General to gain an increased understanding of the counter-terrorism and counter-insurgency efforts the Pakistani government has made over the years to achieve our shared objectives.
In his discussions with Pakistani leaders, he emphasized that all parties must work to ensure that Pakistani soil is not used to plan or conduct terrorist attacks against its neighbors.=DNA
===========