Two more children die in Thar, toll raises to 118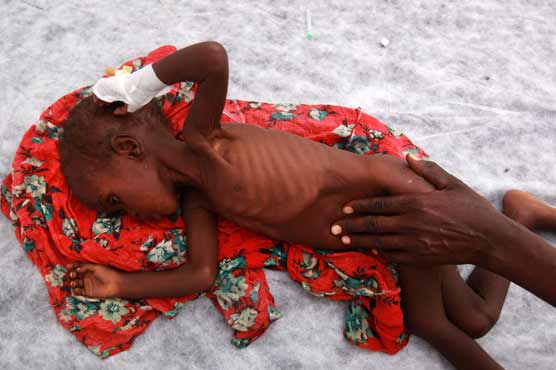 THARPARKAR, Jan 31 (DNA) – As many as two more children died of famine in drought-hit Tharparkar on Sunday.
Hunger continued to claim lives in Thar as children suffered depravation of food and water in Mithi while the relief activities in the area has not been launched by the local government.
The death tally has been mounted to 118 while more than 170 children are under treatment at various hospitals in Tharparkar. Poor residents are longing for food, pure drinking water and medicines.
Tharparkar district in the famous Thar Desert spans over 120,000 square miles across the Indo-Pak subcontinent. Though only 15 per cent of the desert lies in Pakistan, high rates of child mortality largely due to acute malnutrition pose a major challenge to the local authorities, humanitarian organisations and civil society groups working in the area.
Reportedly, Civil Hospital in Mithi lacks funding while staffers remain absent and medicines are scarce in the area. Lack of resources has further added to the misery of the locals.
According to the World Health Organisation (WHO) guidelines, if the Global Acute Malnutrition (GAM) rate among children and women is above 15 percent, it is to be considered an emergency situation.
In 2014, the Sindh government announced establishment of Thar Development Authority to address the problem, however, the draft is still pending for approval. DNA