Turkish parliament approves Israel deal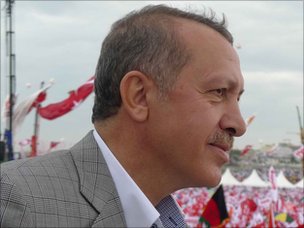 ANKARA, 20 AUG) DNA) – The Turkish parliament on Saturday approved a deal to normalise ties with Israel after a delay caused by last month´s attempted coup, state-run media reported.
Lawmakers ratified the agreement to restore relations after a six-year rift before parliament was due to go into summer recess. Under the deal, Israel will pay Turkey $20 million (17.7 million euros) in compensation for the 2010 raid by Israeli commandos on a Gaza-bound Turkish aid ship that left 10 Turks dead, state-run Anadolu news agency said.
Israel will hand Turkey a "lump sum" within 25 working days of the agreement coming into force, the agency said. Under the terms of the deal, both sides agreed individual Israeli citizens would not be held liable – either criminally or financially – for the media reported.
Israeli cabinet ministers approved the deal with Turkey in June but Ankara did not send it to parliament because of time pressure after the July 15 attempted putsch by a rogue military faction.
Now the deal has been approved, the two countries are expected to begin the process of exchanging ambassadors to fully restore diplomatic ties. The agreement also eases the naval blockade on the Hamas-controlled Gaza Strip allowing Turkey to deliver humanitarian aid to Palestinians there. DNA