Thai embassy keen to cement ties with Pakistan thru sports diplomacy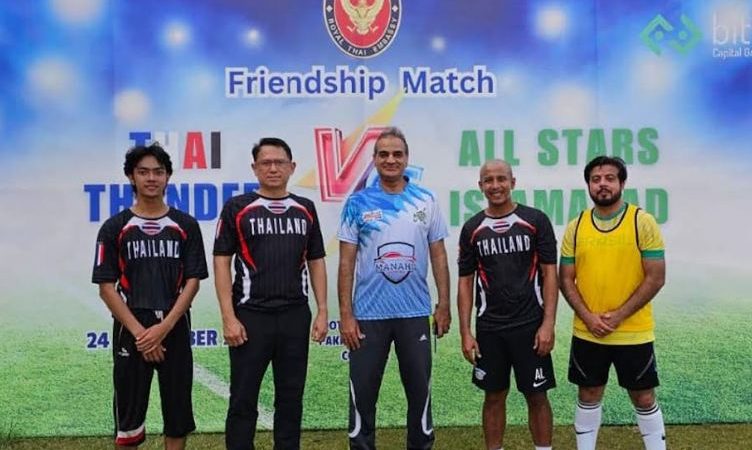 Thai ambassador disclosed that next month Thai Women Cricket team will travel to Lahore to participate in the cricket events
DNA
ISLAMABAD: Ambassador of Thailand to Pakistan Chakkrid Krachaiwong has said Royal Thai Embassy earnestly believes in sports diplomacy to strengthen the friendship between Thailand and Pakistan as well as international community in Islamabad. A friendship that goes beyond state to state relations and focuses on people to people interaction
He expressed these views while speaking as chief guest on the occasion of a football match played between the Thai Thunder and All Stars Islamabad.
The ambassador said 'we are very fortunate to have coach Adul, a former National football player, who is here with the support of Bitkub Thailand. His visit is a starting point for cooperation and exchange of knowledge and skills in football between Thailand and Pakistan. Coach Adul also comes to train Thai student from IIUI to provide career in sports business as part of Thai Embassy duty in taking care and empower Thai community abroad.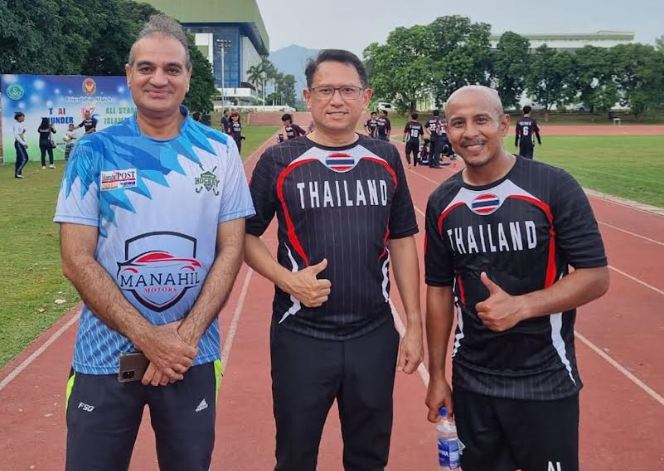 The Thai ambassador further said, he was happy to have with them Pakistani friends, as well 4 Trends from the Embassy of Spain, Japan, Romania, Kazakhstan, United States and Algeria. This reflects not only the relationship between Thailand and Pakistan through sport, but also the friendship among international community residing here in beautiful and friendly country of Pakistan.
He thanked Pakistani friends especially Mr. Mubasher who helped organize this event as well as friends from the diplomatic community and our staff from Thai Embassy. He said they will have more events like this in future so that we can come together and strengthen our relations.
Ambassador Chakkrid further said Thai and Pakistan have ties through sport. Rubber and latex imported from Thailand are used to produce world famous Pakistan football export to countries around the world. Thai quality product and Pakistan's craftsmanship is a symbol of our friendship and synergy.
The ambassador disclosed that next month Thai Women Cricket team will travel to Lahore to participate in the cricket events. He hoped more Thai and Pakistani sports team will have more chances to visit each other country more as we have many direct flights between our two countries by the Thai Air.