Tessori discusses political landscape with President Alvi, PM Kakar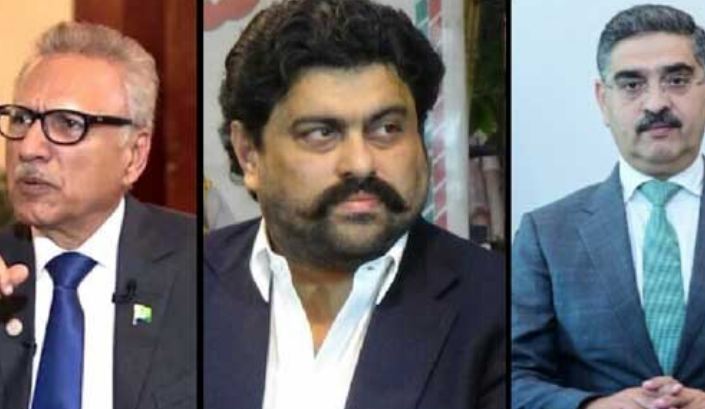 ISLAMABAD, Oct 27 (DNA): Sindh Governor Kamran Tessori held on Friday
meetings separately with President Arif Alvi and Caretaker Prime
Minister Anwaarul Haq Kakar to discuss the political landscape.
During his meeting with the president at President House, Tessori said:
"In connection with the progress of Sindh, the cooperation from the
federal government is commendable. The all-out efforts are underway to
bring prosperity to Karachi again."
Tessori apprised the premier of the matters in line with the province's
administrative affairs, the law and order situation, and the problems
faced by the industrialists.
Caretaker interior minister Sarfaraz Bugti and the Sindh governor
discussed the matter in line with the matter of deporting the illegal
immigrants.
Tessori said that the deportation of illegal immigrants will help
control the crime rate.
Caretaker Prime Minister Anwarul Haq Kakar on Thursday announced that
his government would challenge Supreme Court verdict concerning the
trial of civilians in military courts.
Speaking to a private television channel, he explained that the
government intends to appeal the court's ruling, emphasizing that
Parliament has the authority to amend laws.
The interim PM said that as a concerned citizen, there is no shame in
contributing to discussions about media-related issues, and he has
raised concerns about the welfare of working journalists and the need
for defined regulations.
"I have previously addressed these issues in a press conference and
stressed that my intent was not to offend anyone," he said, and added he
is committed to maintaining the focus on these concerns. DNA