At least 50 killed in a terrorist attack in Turkey, Pakistan condemns the attack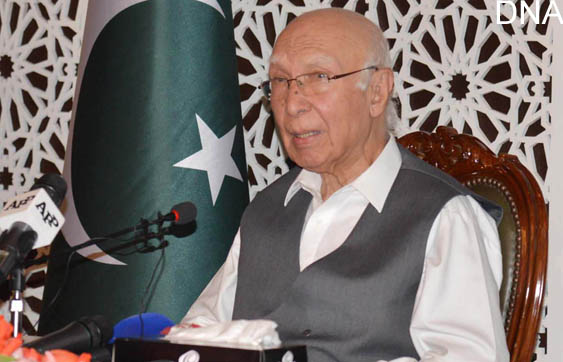 ANKARA: At least 50 people were killed and dozens more wounded late Saturday night in an attack possibly carried out by a suicide bomber on a wedding party in the Turkish city of Gaziantep near the Syrian border.
The local governor's office said in a statement 50 people were killed in the bombing and more wounded were still being treated in hospitals around the province. Gaziantep governor Ali Yerlikaya said 94 had been wounded in the attack, and vowed that those responsible would be "brought to account".
President Tayyip Erdogan said it was likely that members of the militant Islamic State (IS) group had carried out the late-night attack, the deadliest bombing this year in Turkey, which faces threats from militants at home and across the border with neighbouring Syria.
Mehmet Erdogan, a ruling Justice and Development Party (AKP) lawmaker for Gaziantep said it was not clear who was responsible for the explosion but there was a "high possibility" it was a suicide attack that could have been launched by IS or the Kurdistan Workers' Party (PKK).
The explosion is the latest attack to have rocked the key Nato member in a horrific year that has seen a string of strikes blamed on Kurdish and IS, as well as a bloody July 15 botched coup.
Pakistan condemns the terrorist attack 
Pakistan strongly condemns the terrorist attack in Turkey's Gaziantep Province and reaffirms solidarity with brotherly TurkeyThe Government and people of Pakistan are deeply anguished and saddened by the news of the latest terrorist attack in Turkey,  targeting a wedding ceremony in the southeastern Province of Gaziantep.  Reports indicate at least 30 innocent lives lost and more than 90 injured. The heartlessness of this brutality is evident from the fact that a celebration was turned into mourning.
Pakistan condemns this despicable act of terrorism in the strongest possible terms.  We extend our profound sympathies and condolences to the brotherly people and Government of Turkey. Our thoughts and prayers are with all those who have lost their loved ones. We also pray for the speediest recovery of the wounded.
This terror attack in Gaziantep follows the most recent acts of terrorism in Van, Bitlis and Elazig. We have no doubt that those seeking to disturb the peace, stability and internal harmony of Turkey would never succeed. We remain firm in our belief that the fraternal people of Turkey would decisively defeat the scourge of terrorism with their resolute will and unshakable resolve.
For its part, like always, Pakistan remains in abiding solidarity with Turkey as it wages its valiant struggle against  terrorism, works to preserve its peace and harmony, and perseveres in its journey of progress and prosperity.
Pakistan also reiterates its condemnation of terrorism in all its forms and manifestations.