Telemedicine service of Sehat Kahani now available on My Telenor App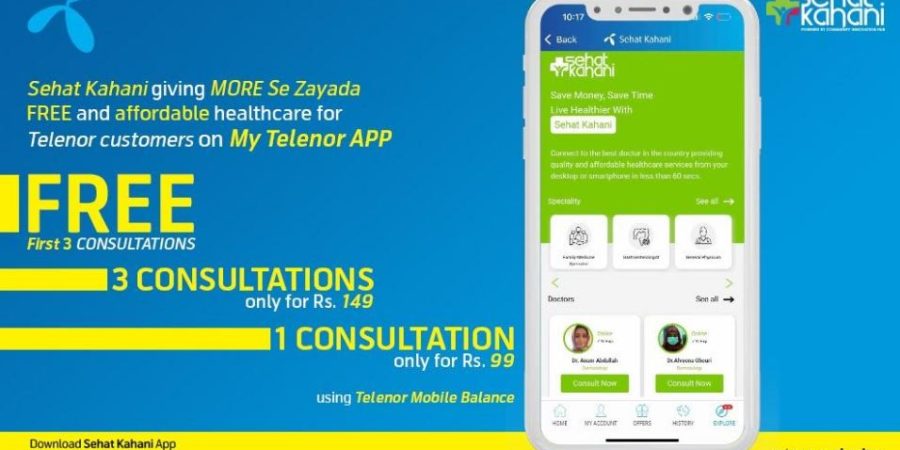 ISLAMABAD, JUN 27: /DNA/ – Joining the mission of connection and care, Sehat Kahani has brought convenience and wellness to its customers through its partnership with Telenor Pakistan. Now Sehat Kahani is integrated with My Telenor App where its online doctors will be available to My Telenor App users. The users of My Telenor App will not only get the first three consultations free upon signing up but will also get the subscription plans at a subsidized rate. Under this partnership, Telenor users will be able to pay for the consultation using their mobile balance.
Commenting on the development, CEO Sehat Kahani, Dr. Sara Saeed Khurram said, "Our partnership with Telenor Pakistan has been a success as it has enabled us to deliver on our mission to democratize healthcare, and is all set to transform the digital healthcare industry for good."
COO Sehat Kahani, Dr. Iffat Zafar Aga added, "It is our firm belief that healthcare access should get easier for everyone, and digitalization and partnership like this one are going to do just that."
Velocity and Sehat Kahani partnership has impacted many lives just in the pilot phase as around 711 individuals consulted the doctors using this service and 1,705 sign-ups were made from this service. Sehat Kahani was part of Velocity's 7th Cohort. Velocity is Telenor Pakistan's Digital Accelerator which helps scale startups via its digital assets, expertise, data analytics, marketing outreach, APIs, retail network, and $10,000 pilot investment per startup. Successful pilots are then offered partnership opportunities, case in point Sehat Kahani here.