Taliban's treatment of women could be 'gender apartheid': UN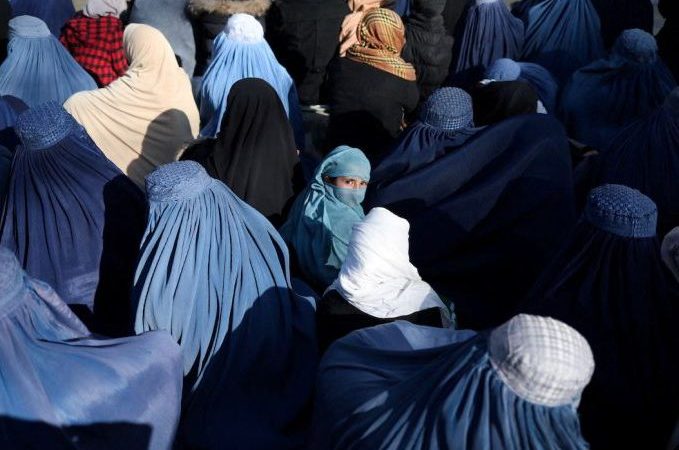 UNITED NATIONS, Jun 19 (APP): The plight of women and girls in Afghanistan featured prominently at the Human Rights Council in Geneva on Monday where UN-appointed rights experts warned of systematic "gender apartheid" and "gender persecution".
Volker Turk, UN High Commissioner for Human Rights, expressed similar concerns on the opening day of the Council's summer session, adding the de facto authorities had "dismantled the most fundamental principles of human rights, particularly for women and girls".
In a joint report presented to the Council by the Special Rapporteur for Afghanistan and the Working Group on discrimination against women and girls, the experts, Richard Bennett and Dorothy Estrada-Tanck, said their plight was among the worst in the world.
Their report calls on the de facto authorities to respect and restore women's and girls' human rights. It also urges the international community and the UN to pay greater attention to widespread discrimination against women and girls in Afghanistan.
"We also draw to the Council's attention our deep concern that these serious deprivations of women's and girls' fundamental human rights and the harsh enforcement by the de facto authorities of their restrictive measures may constitute the crime against humanity of gender persecution," said Bennett.
"Grave, systematic and institutionalized discrimination against women and girls is at the heart of Taliban ideology and rule, which also gives rise to concerns that they may be responsible for gender apartheid."
Echoing those concerns, UN Deputy High Commissioner for Human Rights, Nada Al-Nashif insisted that despite repeated assertions to the contrary by the de-facto authorities, "over the past 22 months, every aspect of women's and girls' lives has been restricted. They are discriminated against in every way."
Bennett, who visited Kabul and Mazar-e-Sharif in Afghanistan to fulfill his Special Rapporteur mandate, confirmed that he was unable to report improvements in the human rights situation "certainly not for women and girls whose predicament has only worsened, nor for others in the population who are marginalized, associated with the former Islamic Republic, or who resist or even disagree with the Taliban's ideology".
Offering his insight about the mindset of women and girls in Afghanistan, Shaharzad Akbar, Executive Director of Afghan NGO Rawadari, told the Council that they talked about "being buried alive, breathing but not being able to do much else without facing restrictions and punishments, their lives held still while the lives of the men around them, their male children, their brothers, their husbands, move forward."
Akbar also highlighted the gulf between Taliban rule and other neighbouring Muslim countries where women are allowed to seek education, pursue their dreams, travel to space, and participate in politics. But not in Afghanistan, where the "Taliban have turned Afghanistan to a mass graveyard of Afghan women and girls' ambitions, dreams and potential".