Taliban regime plans to consult elites, initiated efforts for convening traditional Jirga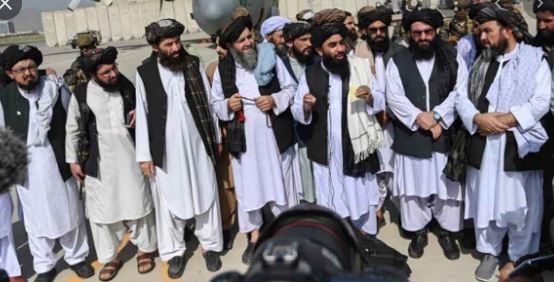 Shamim Shahid
PESHAWAR—Amidst earning world-wide condemnation in return of its restrictions against women and victimization of rivals, the Taliban regime in Afghanistan decided consulting elite class regarding its policies. For the purpose, the Taliban leaders have initiated preliminary consultations with each other's regarding a session of traditional Jirga. However, some of Taliban leaders are opposing theme of Jirga, suggesting it with an Islamic name.
The reports pouring in Peshawar from Kabul that top leaders of Taliban regime also called as Emirate Islami Afghanistan decided taking the nation into confidence regarding its acts and steps. In this respect, they initiated steps for convening traditional Loya Jirga like session. So far they initiated meetings with fellow Taliban fighters and commanders throughout the country and also some sympathizers from abroad especially Pakistan.
A senior journalists from Afghanistan Said Rahman Rahmani in a telephonic conversation confirmed the proposed plan of Taliban leaders and said on completion of preliminary consultation schedule of the proposed Jirga like sitting will be announced. The Jirga besides, leading Taliban leaders will also be attended by some of the former Jehadic leaders, religious leaders, academicians and ex technocrats.
There is a proposal regarding presence or attendance of Taliban supreme leader Mullah Haibat Ullah Akhund in the proposed Loya Jirga. But like of founding leading leader Mullah Mohammad Omar Akhund, Mullah Haibat Ullah is reluctant to visit Kabul. In this respect, some of Taliban leaders are also suggesting holding a special session of proposed Jirga in Qandahar.
The Taliban leaders are likely to extend invitation to some of former ministers and technocrats who are residing in western European and American countries. In this connection, Taliban under a deal allowed former Chief Executive Dr. Abdullah Abdullah to go abroad whereas he would convince his Northern Alliance stalwarts for attending the session. Despite close links between Pakistan and Northern Alliance leaders, the Taliban government is facing armed resistance in Northern Alliance dominated areas of Afghanistan.
Former Prime Minister and chief of his faction Hizbe Islami Afghanistan Engineer Gulbadin Hekmatyar is the lone Jehadi leaders who is respected by Taliban leaders. Some insiders believes that Hekmatyar is being respected by Taliban in the light of instructions from Islamabad. Along with former President Hamid Karzai, several other former Jehadi leaders, ex-ministers and officials are stranded in Kabul but they are being treated by Taliban as their rivals. So far no one of them consulted by Taliban leaders regarding proposed Jirga.