Taliban attack on Afghanistan police cadets near Kabul kills dozens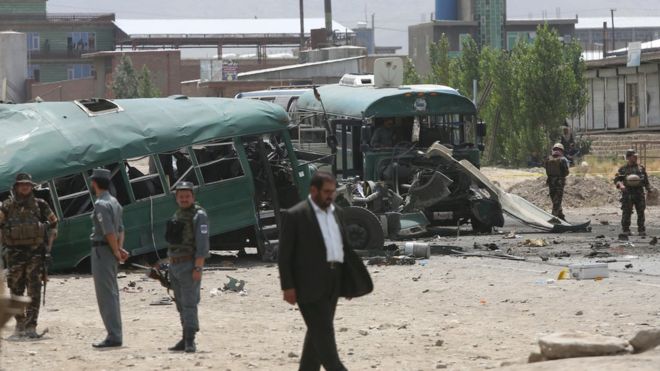 Taliban bombers have attacked an Afghan police convoy outside the capital Kabul, killing at least 30 people and wounding 50 others, officials say.Two bombs hit a convoy of buses carrying graduates from a ceremony on the city's western outskirts.Paghman District Governor Musa Khan told the BBC that all but two of the dead were police cadets.
The bombing was claimed by the Taliban and follows an attack on a bus just over a week ago that killed 14 people.
A Taliban spokesman said that in Thursday's attack, the first bomber attacked one bus and when rescuers began to arrive the second drove an explosives-laden car into their vehicles.